Joe's little adventure...

I feel like I've been in New York for so long now, I'll lose my English accent and start sounding like my pal Andy Beal :-)

So, it was great to have my boy Joe come over and see me for the weekend. He may not have been able to find the razor blades in my apartment, and he may have been wearing the most provocative soccer shirt in town (as we bumped into every Manchester United supporter in New York) but we had a blast!

On Friday night we took in a stroll around Times Square (make that shuffled backwards and forwards in no apparent direction with the other half million people there).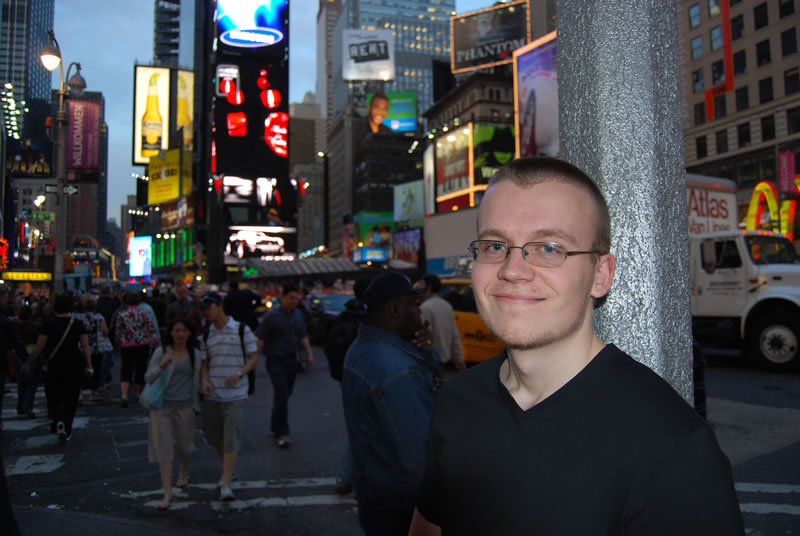 And then, it was Joe's dream dinner... A steak as big as a football (and that was the small one!). Ben Benson's is one of my favourite steak houses in New York. And once again, he didn't let down.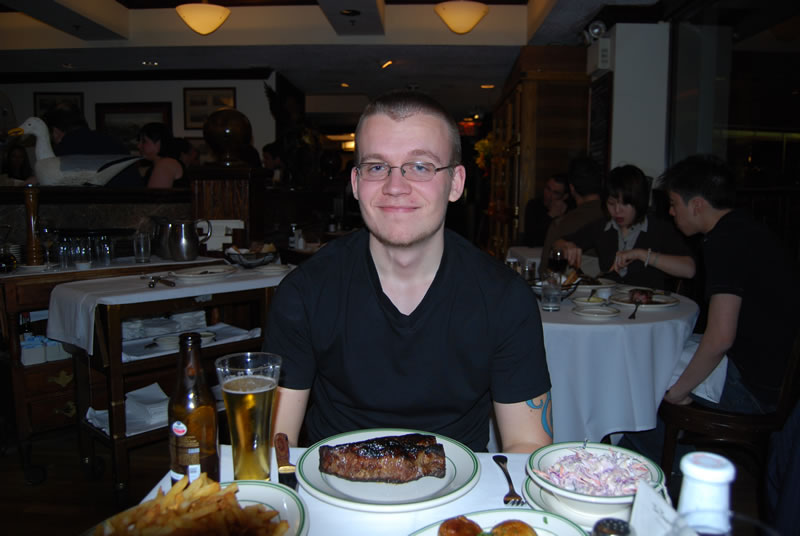 On the way back to the apartment we walked up to Columbus Circle. Here, Joe learned some of the local lingo, as a taxi turned left on a red light and nearly hit a guy walking his dog.

Man with dog: Fuck you!

Taxi driver: Fuck you!

This is how the dialogue and brief encounter went. Then it was swiftly followed by man with dog concluding by peering through taxi windscreen: "It's a red light you dickhead!"

It made me feel so at home in New York, I almost cried.

Saturday morning, Joe donned the shirt which would be glared at in so many strange ways by people who think soccer shirts should only come in red and white. And into Central park we ventured.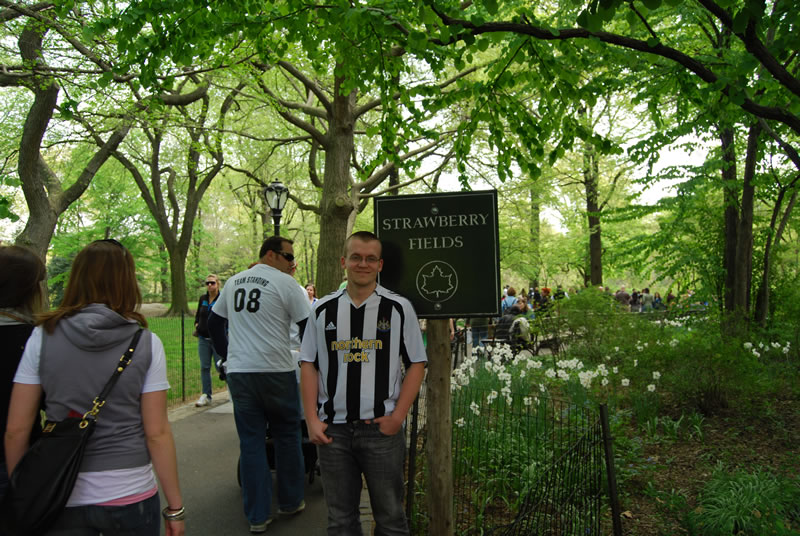 No time later, seemingly, we were atop the Empire State Building.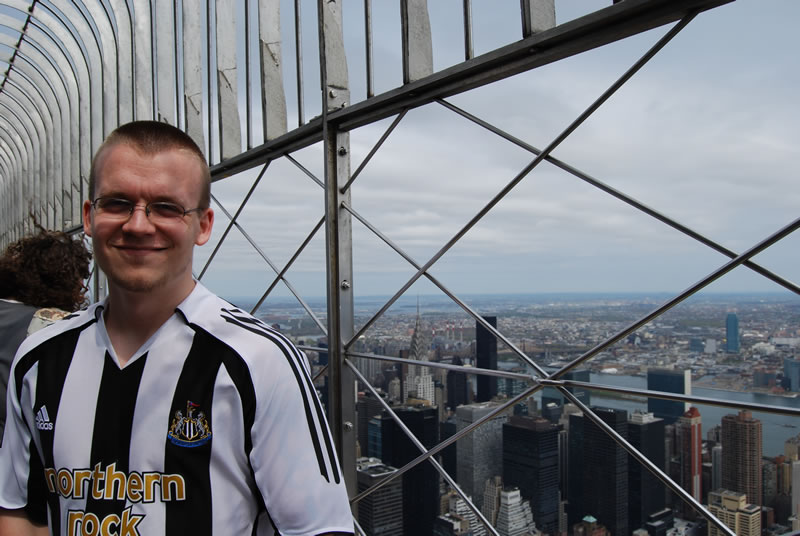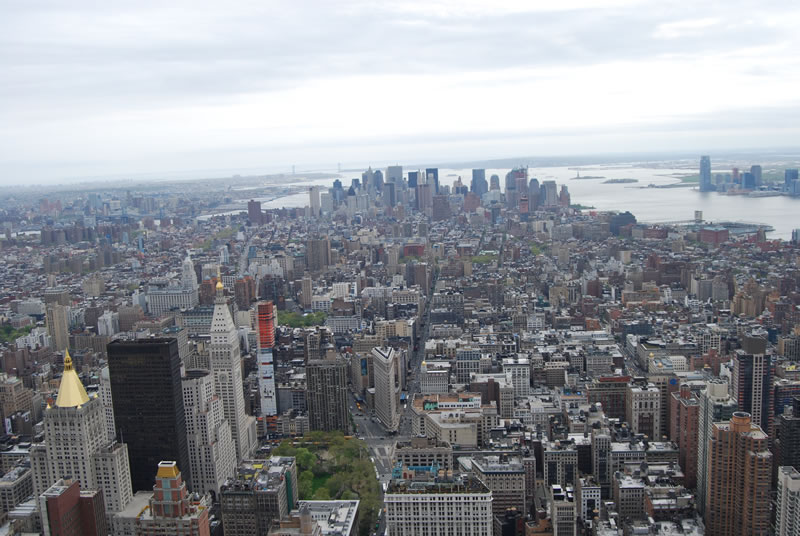 After which, we jumped into a taxi and headed to South Street Seaport area, Pier 17 and a pint of Newcastle to go with the shirt!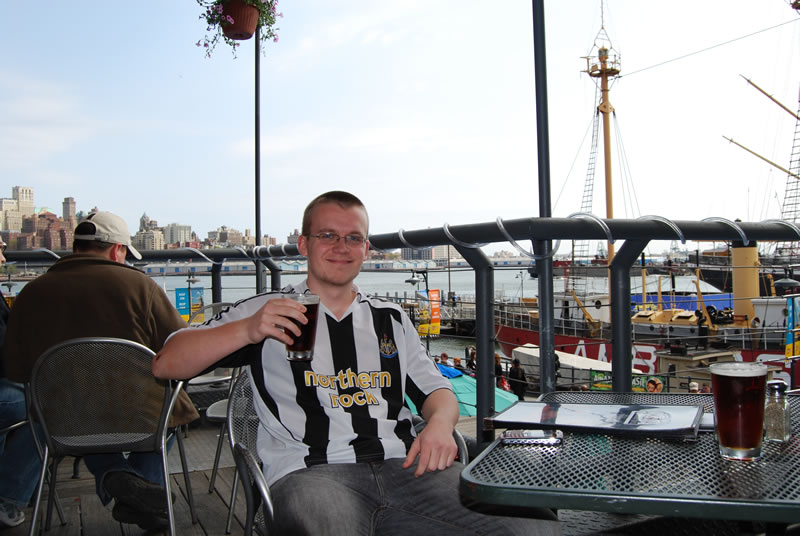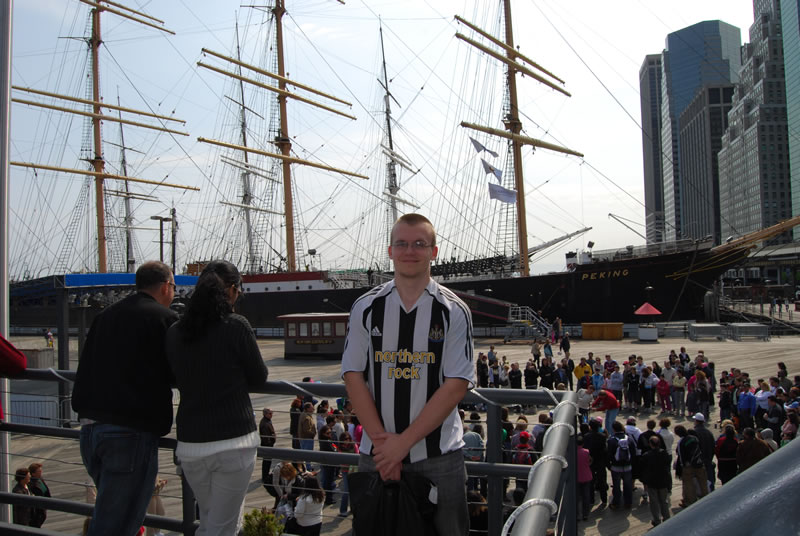 And yes, dad had one too!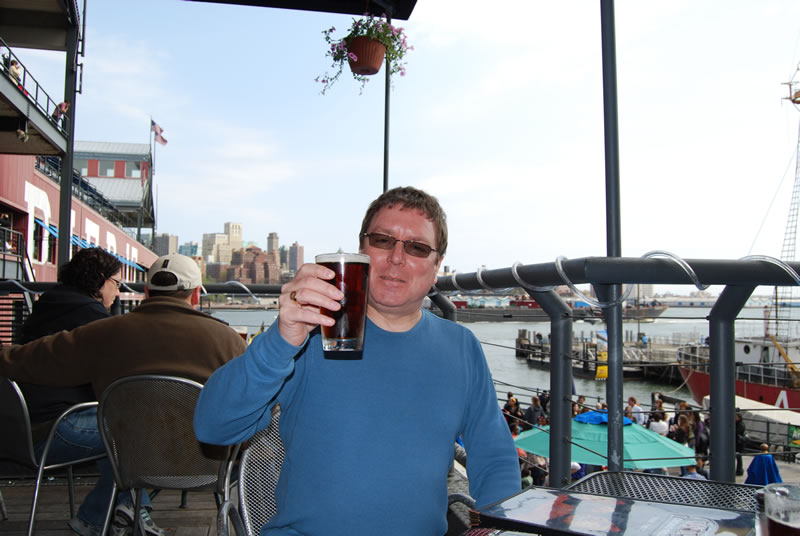 Just one more tourist attraction to fit in here, before heading to Macys to be cleaned out... Joe and the Brooklyn Bridge.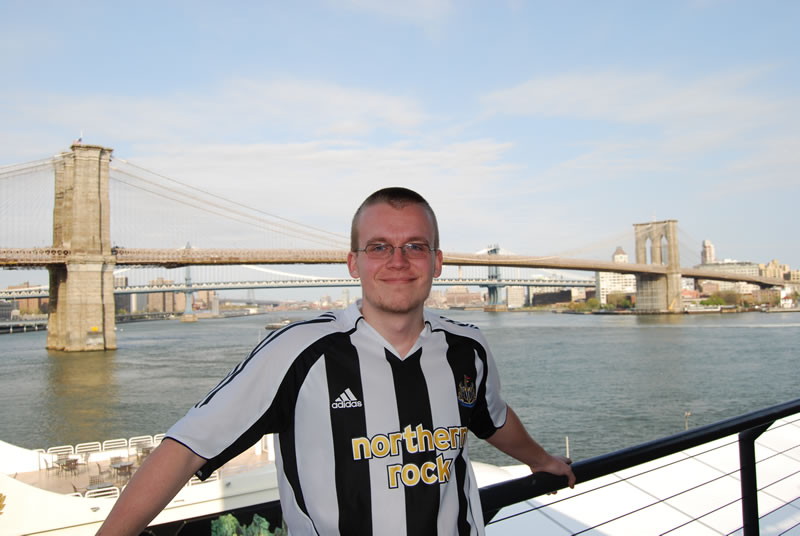 Saturday night, what's a pop and his boy to do in New York... Go to the Stone Rose Lounge on Columbus Circle, of course.

Mojitos were the order of the day.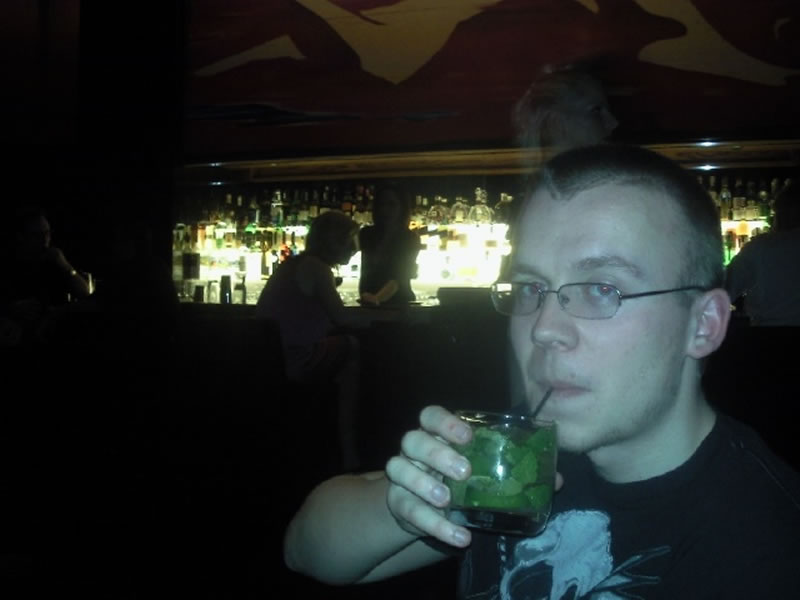 And here, Joe showed how mighty he was by pushing an entire burger into his mouth in one go!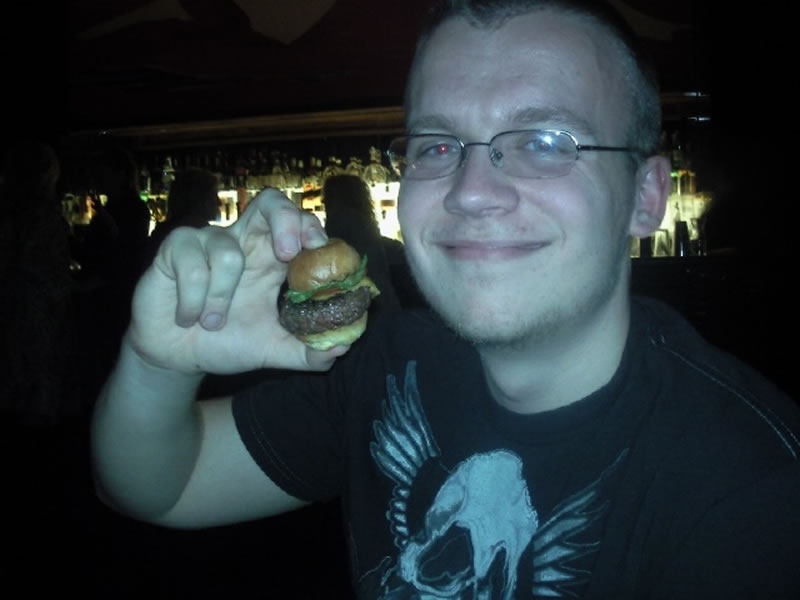 Sunday was chill-out day after squeezing so much in on Saturday. So we took another stroll through the park.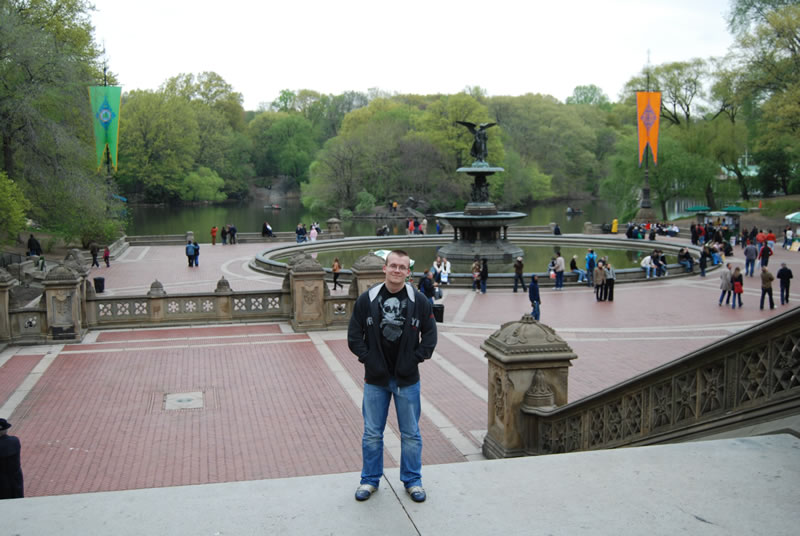 I bumped into an old friend and we chatted a little while about his nuts.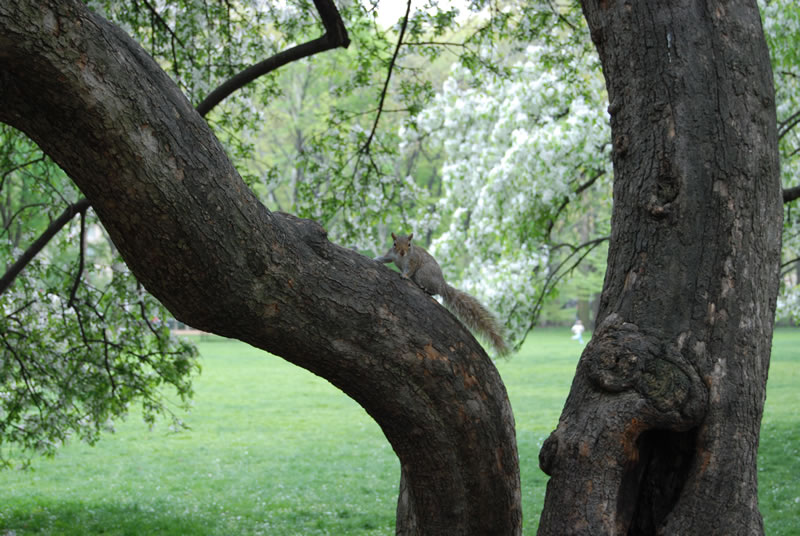 Swiftly we hit Fifth Ave where we both imagined how good it would be if we robbed a bank and could then afford to buy one earring in Tiffany's for his girlfriend, Paula.

And that was it. A whirlwind adventure for Joe and a plane back to dear old Newcastle on Monday. While I slipped back into my SEO Superman costume and flew up to the 55th floor of the Empire State Building... To do super Acronym SEO stuff :-)