Back from the dead brunch...

To quote Mark Twain, rumours of my death are greatly exaggerated :-)

Yes, it's true. Due to the fact I've had a few problems with the old ticker lately. And the episode in Spain (which was not a heart related thing, although nobody knew in the early stages) some folk started to assume that I had popped my clogs!

Sooooo, upon my return to New York last weekend I was joined ny my dear friends for a back from the dead brunch. We met at the Tribeca Grand Hotel which does a splendid brunch buffet.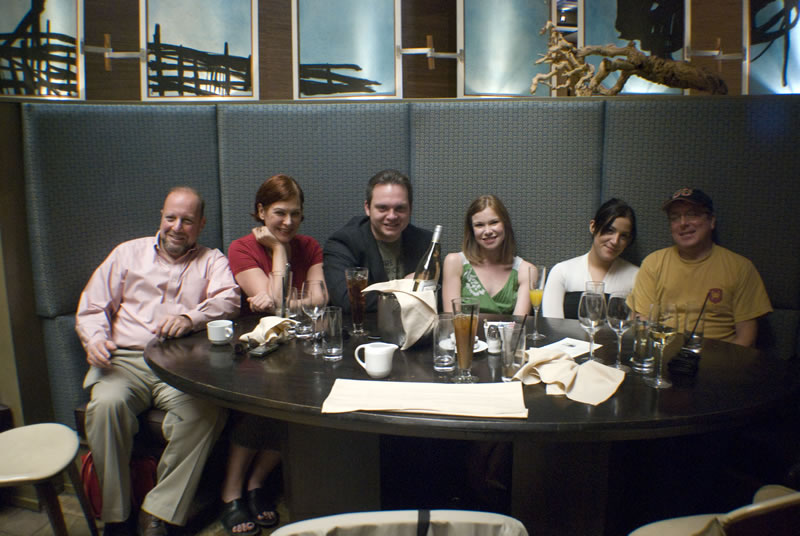 In the pic, (from the left): Larry Chase, Rebecca Lieb, Kevin Ryan, Rhian Aidala, Kat Bernstam and you-know-who!
And now? It's time for brunch again!