Day 2 - Nothing could be finer than to be in, er... China.

I'm being picked up by Shak, at 12.30, to go for lunch and talk business, Shanghai style. This involves being taken to the flashiest restaurant in town. We go to the Shangri-La Hotel where they have 10 kitchens serving one dining area with food from around the world. It's a buffet, and the whole place looks so splendid and the food so delicious, I think we could be here for days.

Shak has already impressed me by tackling the Rolex men in a very different way. The minute he sees one coming, he either says yes, yes, yes, to everything they say, which completely confuses them because they're so used to no, no, no.

Or even more impressively, he speaks to them in Chinese and tries to sell them his own watch. It's art! Pure theatre.

As you can tell from the picture below, he's so relaxed in his new home, they could be calling it Shakhai soon!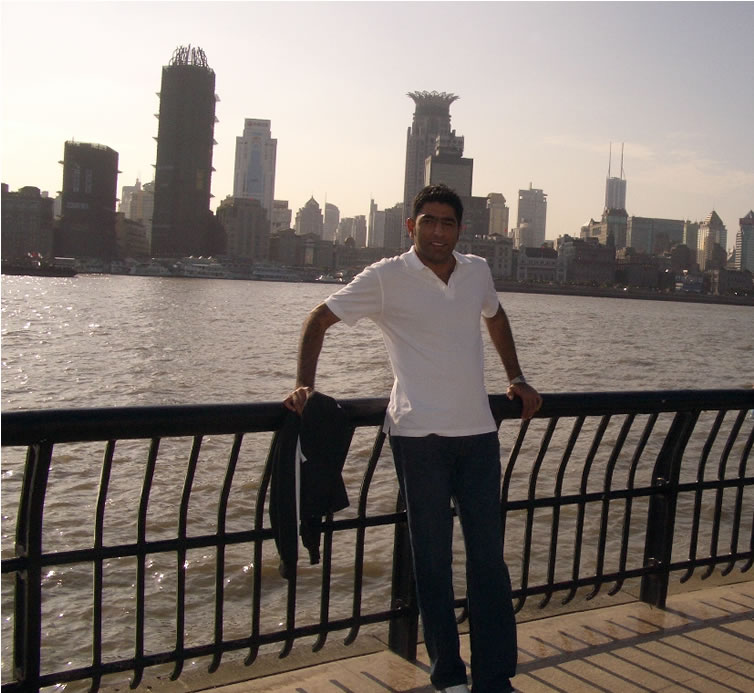 Of course, knowing the best places to eat and the best places to shop, he insists that I buy my wife a gift from Shanghai Tang (Chinese designer David Tang). Not only am I able to buy my wife the most wonderful silk scarf, Shak presents me with a wonderful gift of a Shanghai Tang leather passport cover, sporting a red Chinese star. Note my shopping bags!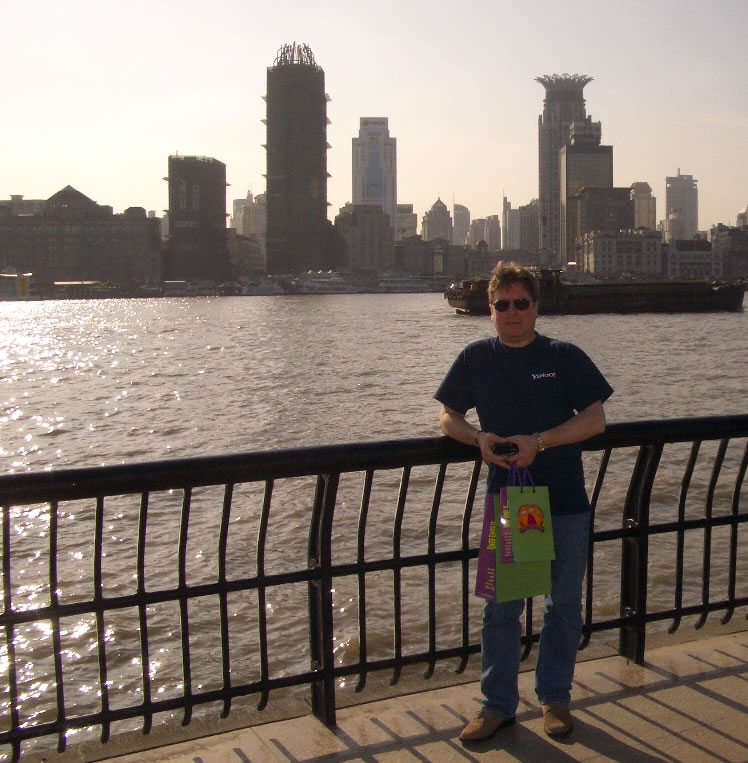 Now it's time for the real Shanghai surprise. The old town.

First stop is an old Buddhist temple. It's incredible and houses two jade Buddhas. Hence the reason it's known as the Jade Buddha Temple.

The monks are extremely patient as they continue about their prayers and daily routine with cameras flashing all around them.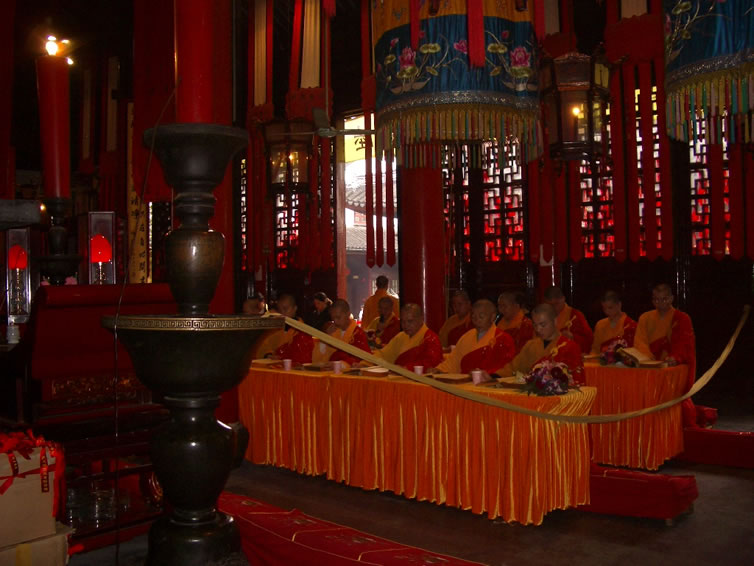 Following the visit to the temple, I make my way to the old town. This an incredible contrast of the ancient and the modern. Even American saints are recognized in this ancient place. Note the temple of St. Arbucks in the background.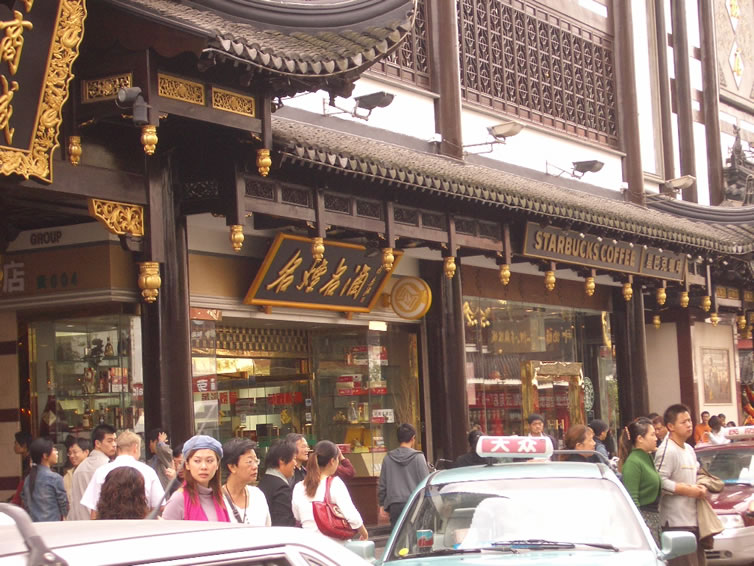 From here I find my way to the wonderful Yuyuan Garden (garden of peace and comfort). Dating back to the fabled Ming Dynasty, It is quite beautiful and no doubt, back then, a most tranquil place.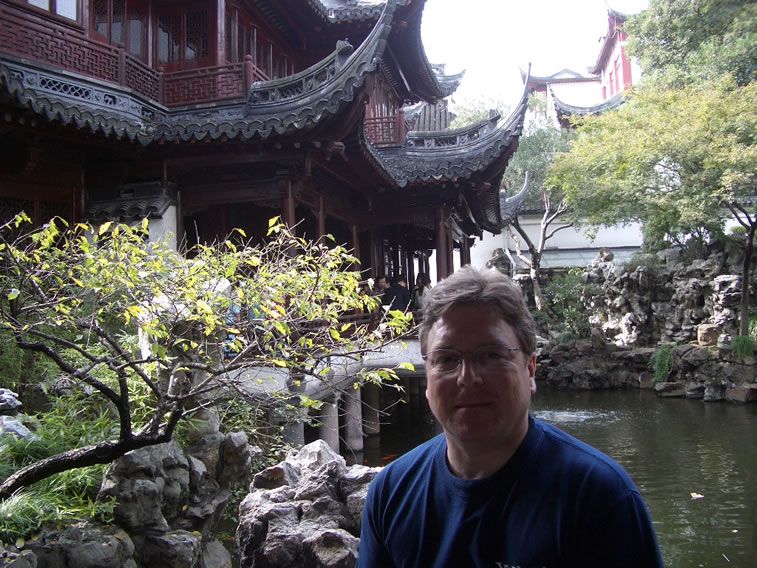 I round off the day with a final walk through the market place and take a vista of Shanghai old and new.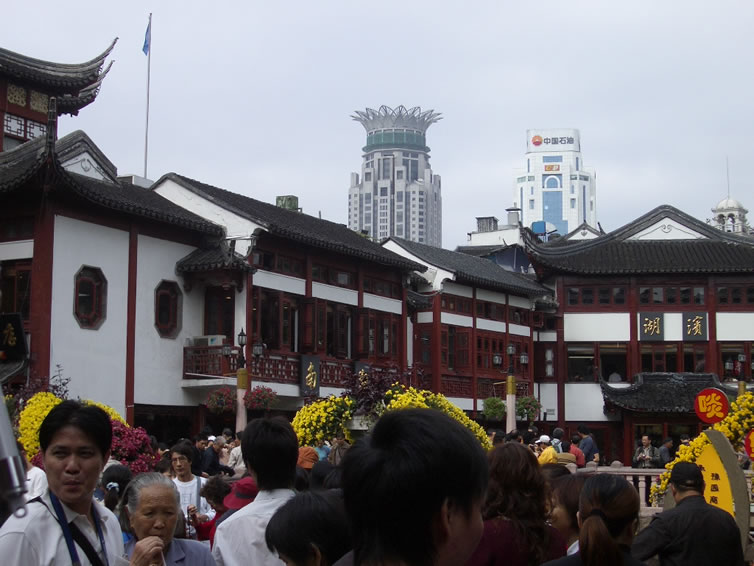 Of course, there are not many places in China you can go without seeing an image of this guy.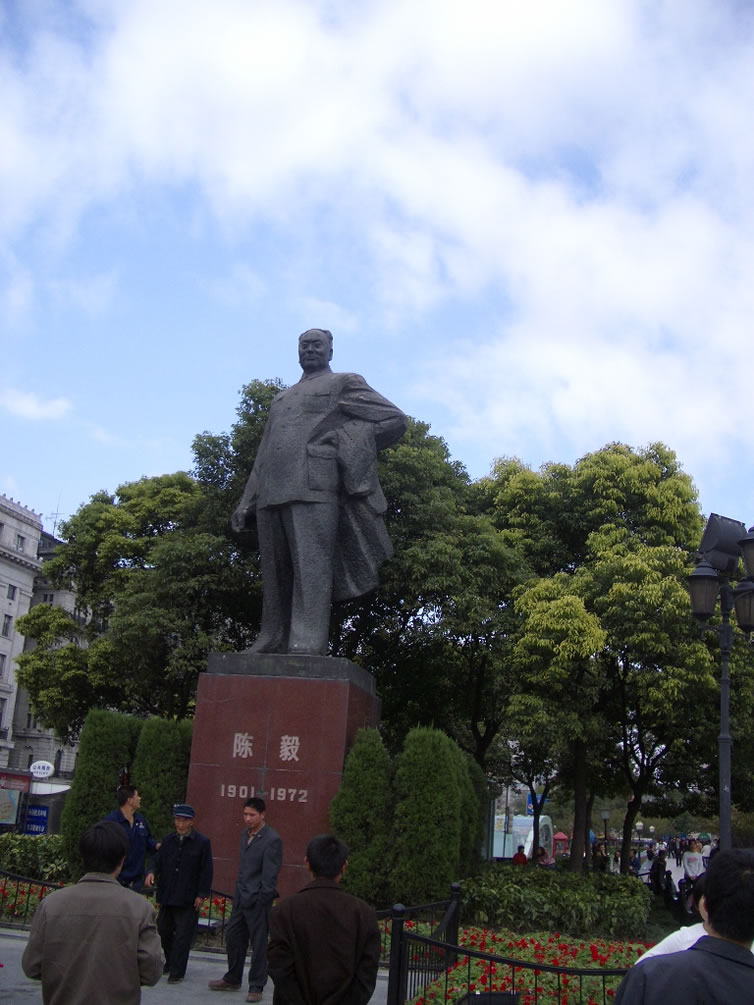 OK, tour over, I go to the hotel, get dressed and go to dinner on my own to a beautiful small, French restaurant. Dining on ones own is an art form which can only be perfected through much practice. Travelling as I do, I now have it down to a fine art.