eMetrics Marketing Optimization Summit, London, 2008

Seems like only five minutes since I was hanging out with my pal Jim Sterne at eMetrics, San Francisco and here we are again... eMetrics, London.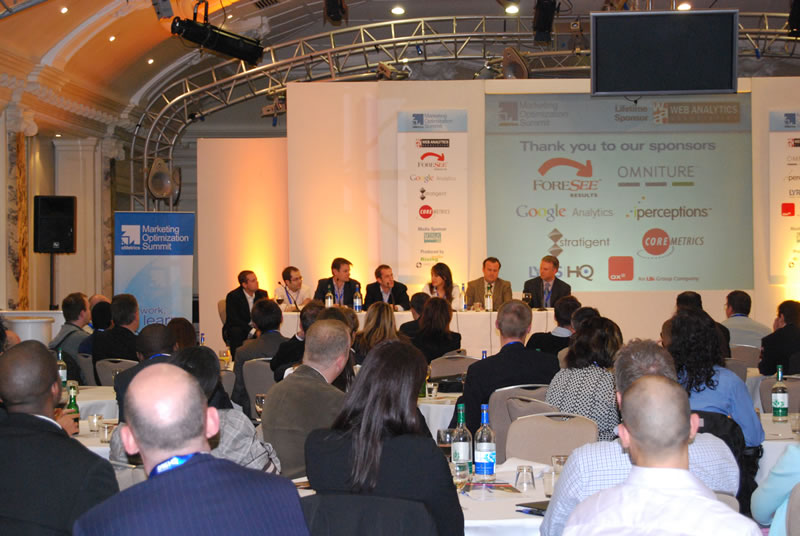 I love this conference. But really!

You have some of the smartest minds in online marketing from the vendor, agency and client side. So the networking and knowledge exchange is phenomenal. In my own way, I try to impart a little knowledge about search (and perhaps, even a little wisdom from time-to-time). And in return I soak up the anecdotes, case studies and data like a sponge.

As ever, Belgian analytics superstar Rene was there with the chocolates (and cigarettes - but no dear wife of mine, I never smoke... Honest!).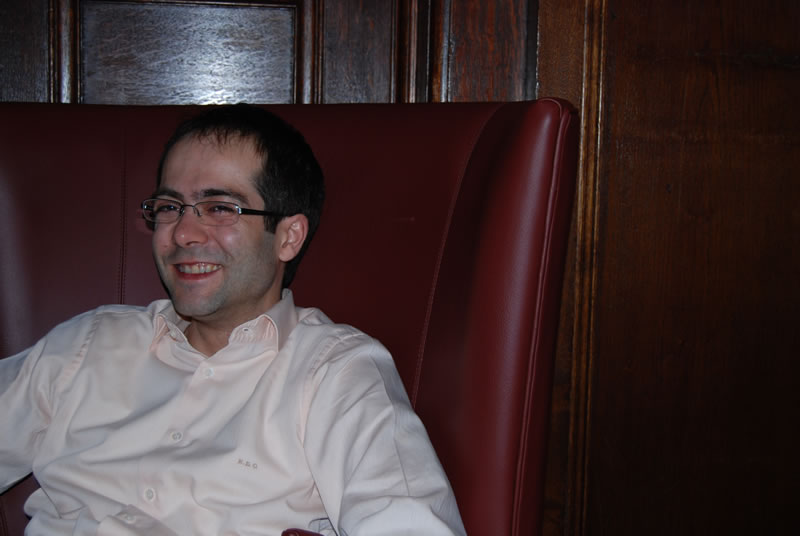 The great man himself had a wonderful idea for the London show: an eMetrics version of American Idol session. And duly, with the panel assembled, Jim kicked off with his own rap version of the hokey-cokey... "Left hand in, left hand out... Put your hands in the air for Santa Barbara, then you turn around..."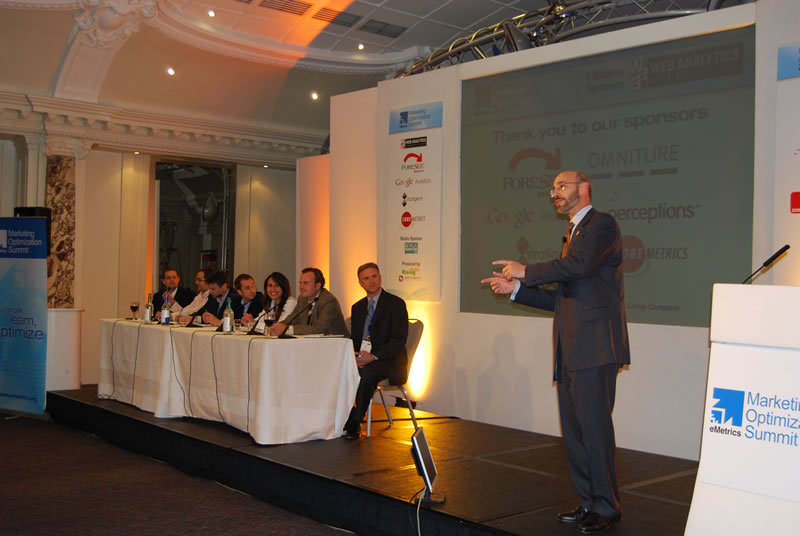 And then he stunned the audience as he segued his rap into a rousing finish as he hit the crescendo in Nessun Dorma!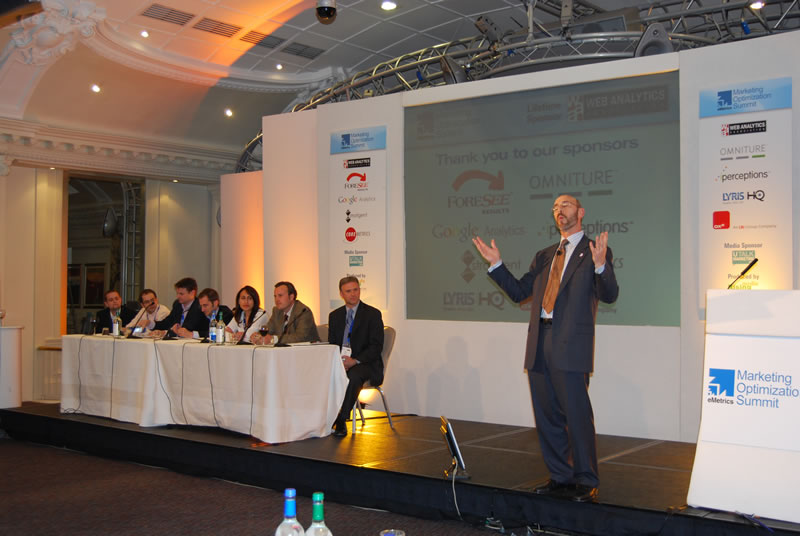 After much debate by the panel, who had cleverly tagged everyone in the audience with JavaScript so that they could get real time results, it was decided to let Jim win. That way they could get to the hotel bar much quicker...

The sessions started proper with Neil mason recollecting a metrics case study from when he was a boy. It was about a fish. "Anyway, it was this big..."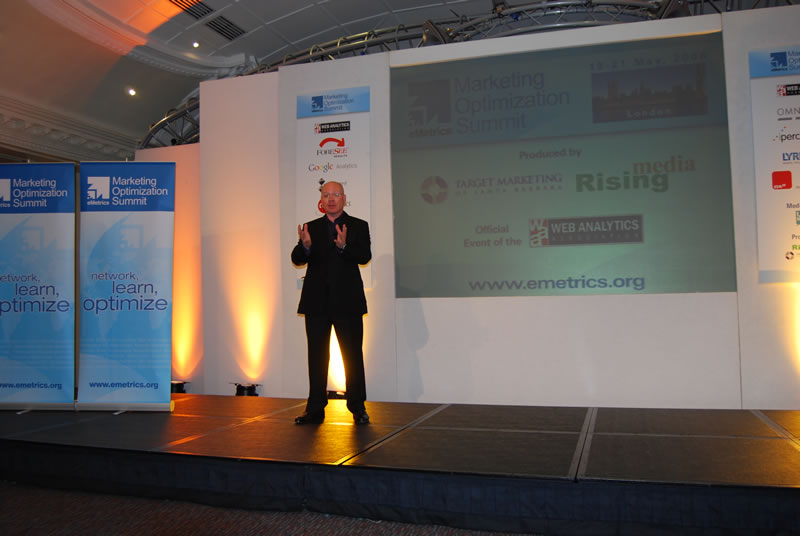 Seriously, once again the conference was a complete winner. It's always great to catch up with old friends and meet new ones. Here's me with industry stalwart Danny Meadows Klue, Jim Sterne and Adam Cox.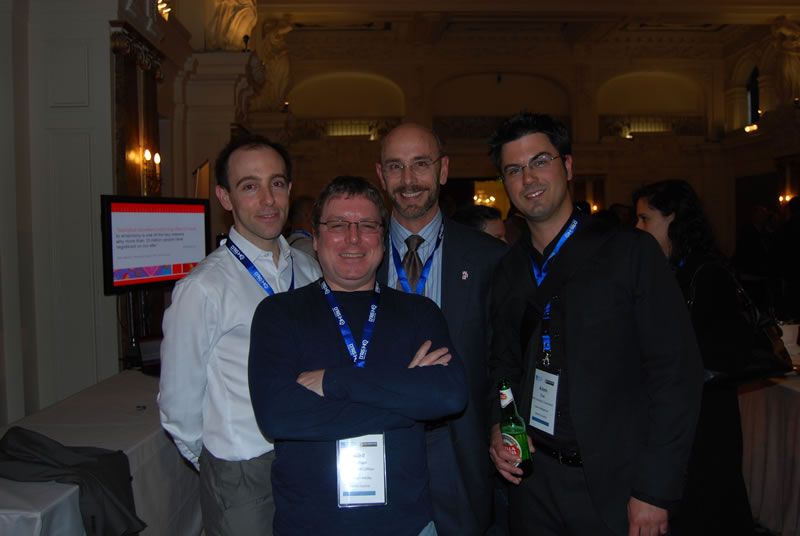 And of course, I have to have one shot of the audience so they can link to it ;-)


Well done Mr Sterne, yet another sensational show!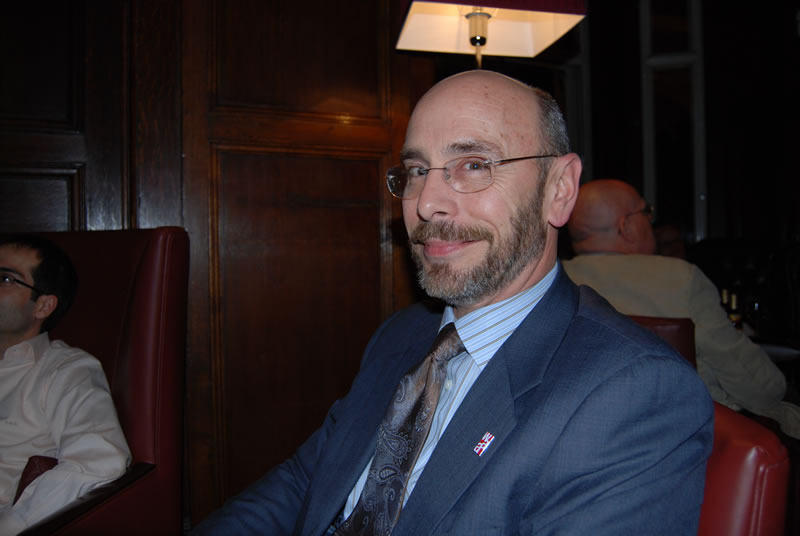 Okay time to start revving up for SES, Toronto.