A New York writers ClickZ get together...

It's not very often that I get a chance to get together with my fellow ClickZ writers. In fact, although we all know of each other, very few of us have actually met each other in person. So when my editor Erin Brenner knew she was going to be in town at ClickZ HQ, she invited the NYC based writers to hook up for a beer and a bite last night.

It turns out that, some ClickZ writers are multi-talented. Such as
Jack Aaronson
, who beyond being a conversion guru also plays a mean show tune on piano. So we started the night at a small cafe called
Marie's Crisis
where Jack sits at his piano surrounded by musical tune loving folks warbling their tonsils along with him.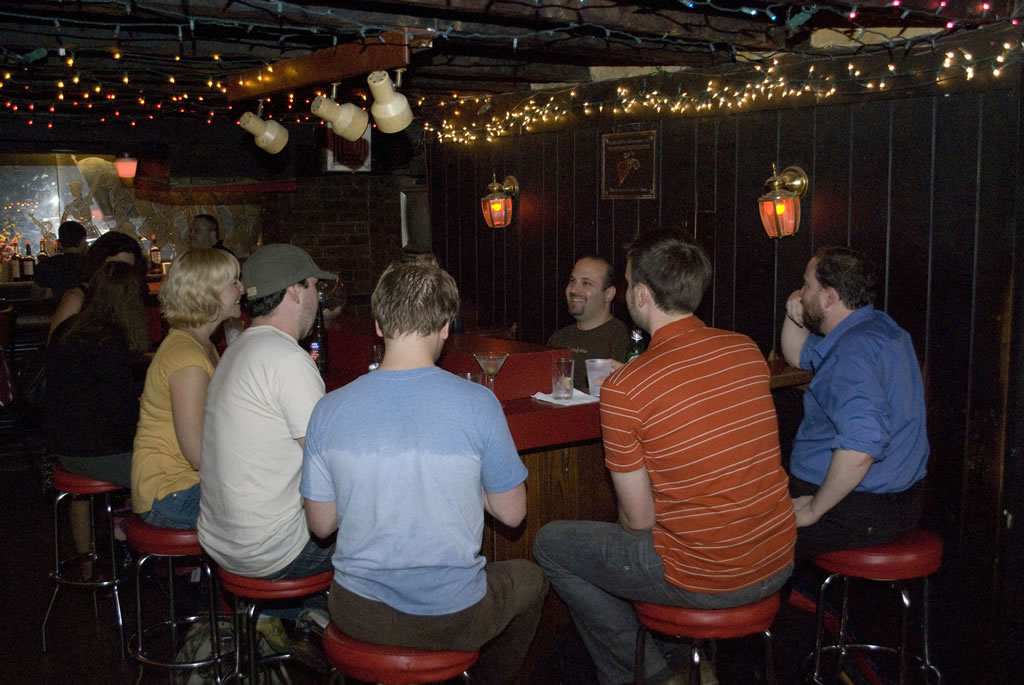 Then we moved onto a nice local eatery called Chow Bar.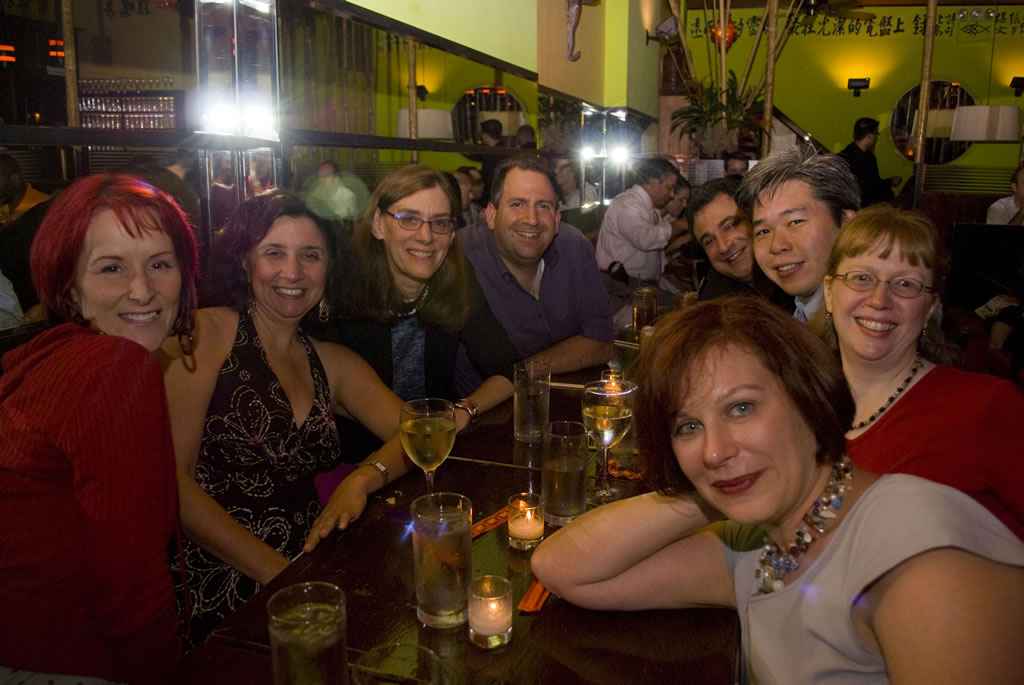 At the table (from the right), my dear friend Rebecca Lieb, Copy Chief Erin Brenner (my ever so talented editor), Mr Digital Strategies himself, Lee Huang . And just peeking out at the back Jeffery Eisenberg and opposite his brother Bryan, bestselling authors and online marketers extraordinaire. Next up, leading interactive marketing consultant Heidi Cohen and ClickZ executive editor Anna Maria Virzi . And no, Dana "Red" Todd, hasn't joined ClickZ. But she happened to be in town and we love her very much.
Thanks Anna Maria for pulling it all together. A very nice night was had by all.
Cheers!