And finally... Nothing could be finer than to be in, er... China (the end!)

Sue Bratton and husband Tim had a wonderful idea to wrap up the first ad:tech conference in China with a trip to the ancient capital, Xi'an. A select group of people have banded together to form an official tour party to fly there.

We meet our tour guide at 6.00 am in the hotel lobby. From our hotel there's myself, Sue, Tim, Kevin Ryan and Bill Hunt. Our coach swings by another two hotels to pick up Roy De Souza, Rich LeFurgy and Dana and David Herscott.

We approach the airport in plenty of time and our guide hands out our air tickets and prompts us to put them together with our passports. Passports! Oh shit! I left mine at the hotel.

As I wasn't taking my laptop bag with me, I left it at the hotel to collect the following day when I head home.

So, it's a mad dash now, to get right across town collect the passport and see if I can still make it in time to check in for the flight. Our tour guide explains to the cab driver in Chinese that I need to be at the hotel pronto.

You may remember that I mentioned the Shanghai cab drivers earlier on...

When I arrive back at the hotel, I gesture to the driver (who speaks no English at all) that he should wait and then get me back to the airport. He grins a big grin, opens his arms and impersonates a flying plane. As I nod affirmative, he does the handbrake turnaround... Oh my God, I think... he's just turned into Jackie Chan in an action movie!

I get into the back of the cab, and sure enough - G force again! At various points I cover my eyes totally afraid to look as he tears up the motorway in any available lane and any speed he cares to travel. His foot is firmly to the floor and his hand is stuck firmly to the horn. I begin to pray.

With minutes to spare he gets me to the airport and screeches to a halt. If nothing else, I'm pleased that I still have a slim chance of making the flight and give him what could have been his biggest tip ever, as I simply pulled a wad of notes from my wallet and gave him the lot.

He actually punches the air, gives a quick "whoo!" and impersonates the airplane again, delighted at his own daredevil driving skills.

The tour guide has very kindly waited for me. And not only that, has arranged for me to be whisked through the first class lunge for a super quick check-in. I join the group at the end of the line at the exact moment the plane has started boarding. Whew!

So, I made it.

Here we are at the museum, where Dave and Roy show how much they've come to love each other in this short time.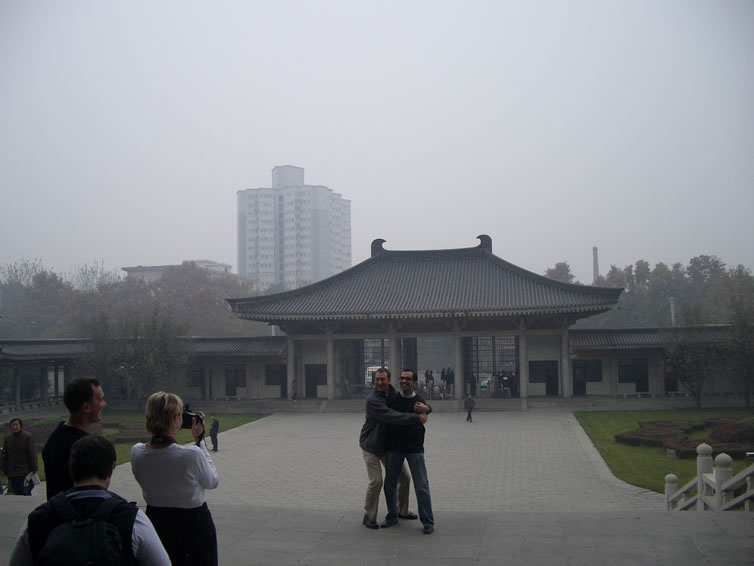 We pay a visit to the old wal around the city of Xi'an. It's a filthy day. The weather is dull and drizzling and there's definitely a pollution issue going on.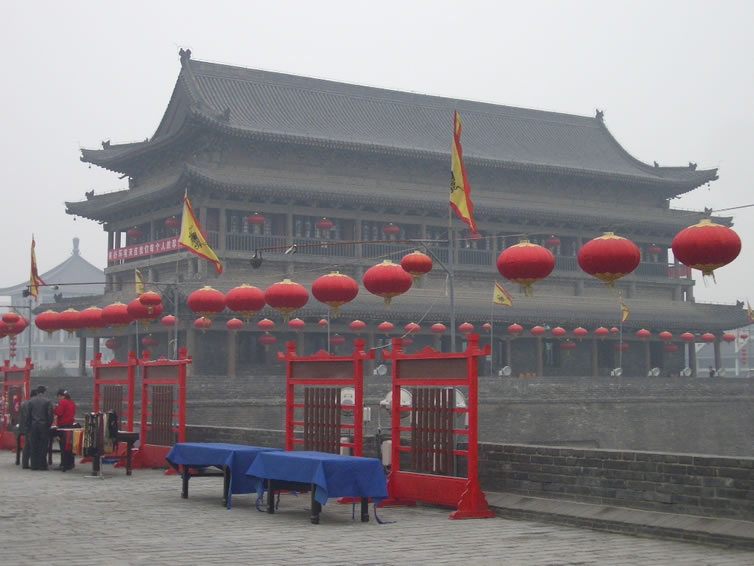 The wall is huge and our new tour guide, Liu (AKA David) explains that each year a marathon takes place on the wall. As a tourist you can ride a bicycle around it, or even hire a golf cart.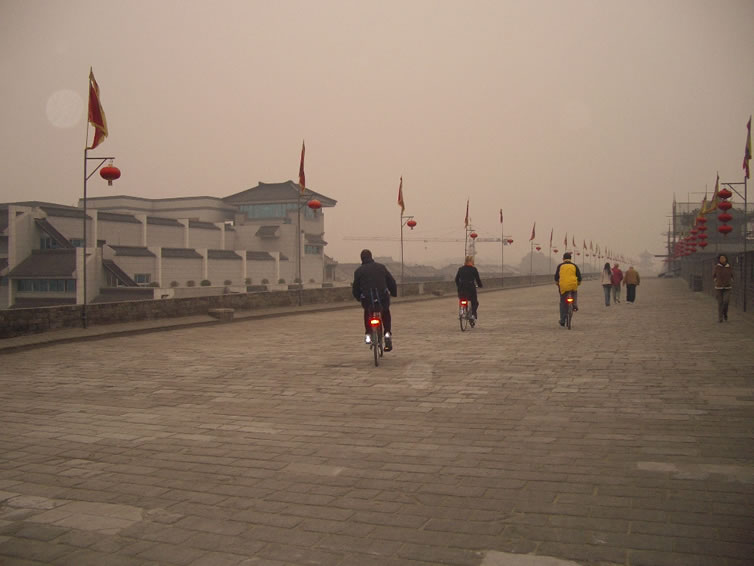 The main reason for coming to Xi'an is to visit the famous terracotta army find.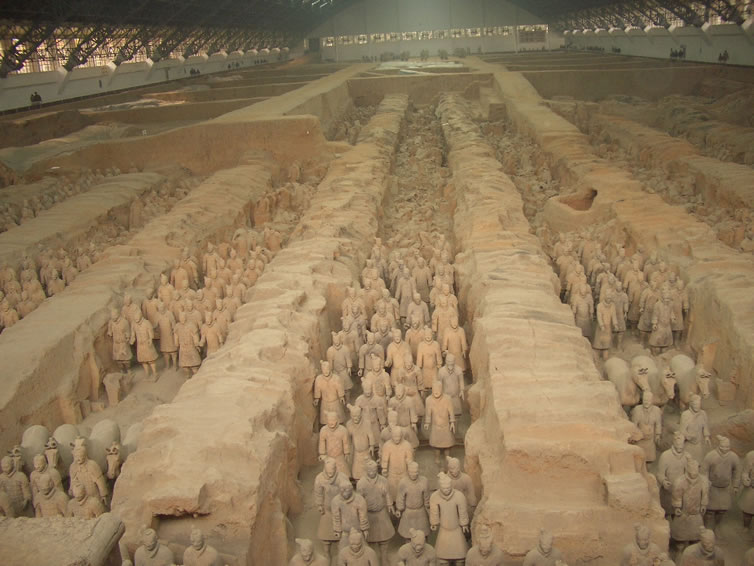 Many of the figures are over 6 foot in height. All of the figures were broken when they wre found back in the 70s and all have lost their colour (those which have been restored). There are still thousands of figures sealed underground waiting for China to develop it's own technology to preserve the original colours when they dig them out.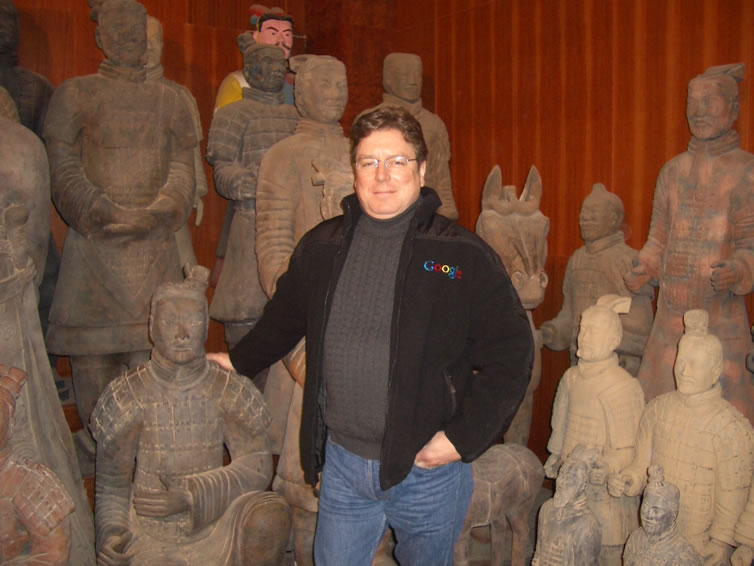 And so, we headed to the airport and back to Shanghai. The following day Kevin Ryan and I share a cab to the airport where he heads off to LA and I head home to the UK.