Up (and down) my street...

As the weather was so nice at the weekend, I took a walk to the river to sit on the pier and watch the sun go down. It seemed like a good time to take some pictures (I always have family asking about where I live in the city).

It really was so pleasant. And I've really come to love this part of the city. I mean the upper west side was great. But the village has... er... character! Actually, let's call that characters :-)

I live very close to the river, so if you look to the bottom of the street you can just see it in this pic.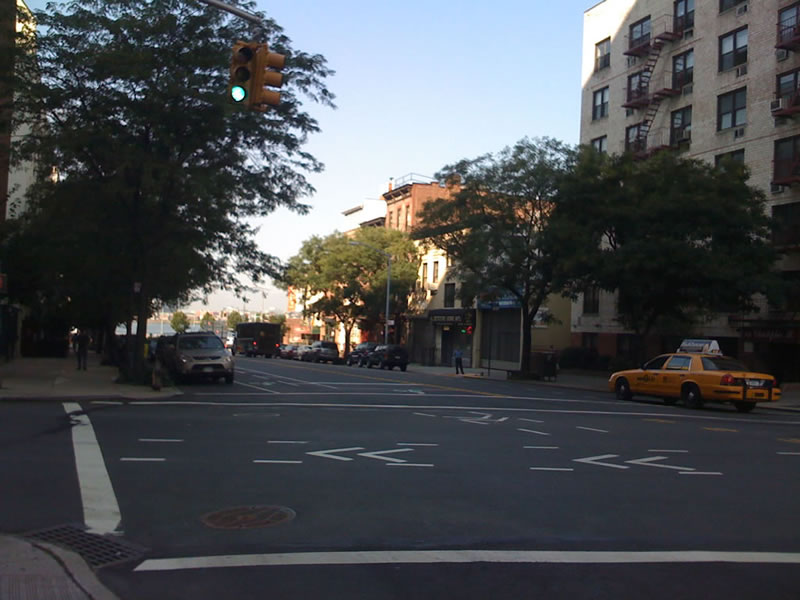 And this is a shot with my back to the river looking up my street.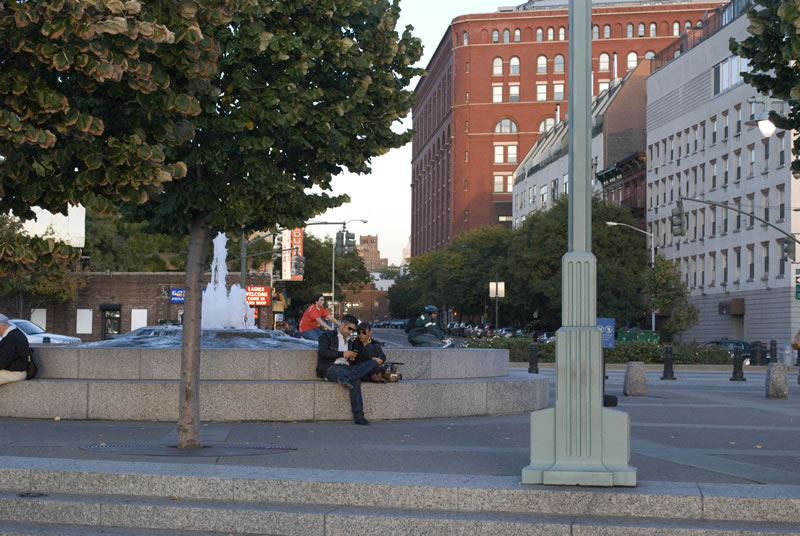 I like to walk along the pier. I'm so lucky (there are two piers, actually) as it's only a few hundred yards away. On Sunday afternoon, the place is very busy with people just sitting around talking and, snacking and drinking (don't let the police see you!!!). Oh, and some people are running around in shorts trying to lose weight, or something :-)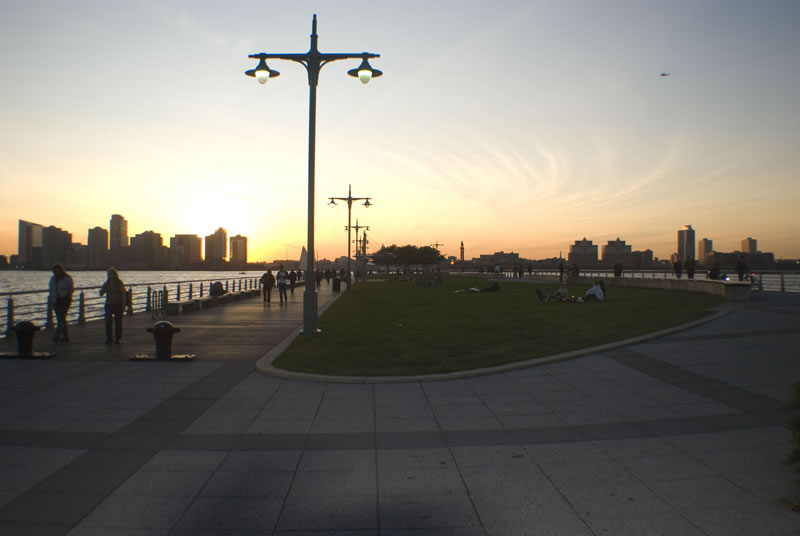 At the end of the pier I have these great views of New Jersey. I don't know New Jersey at all. Not a bit. But it sure looks nice in the sunset in this shot.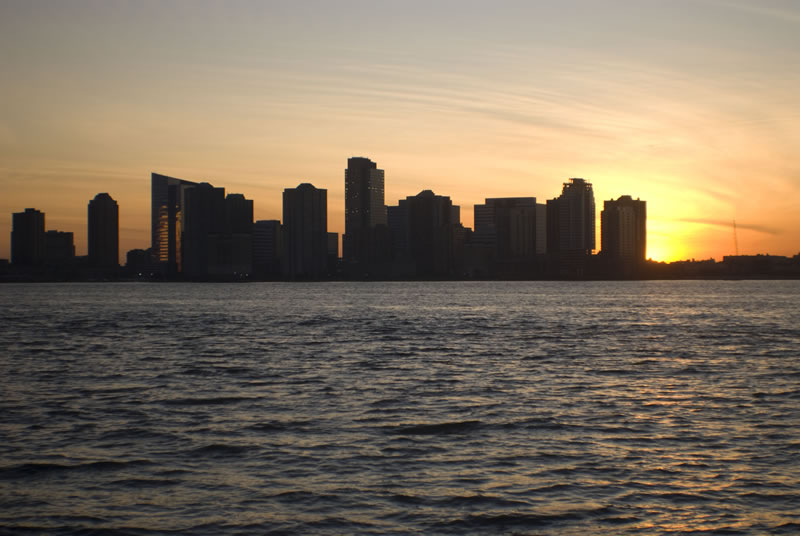 And looking back in the opposite direction, my street sure looks nice from here too!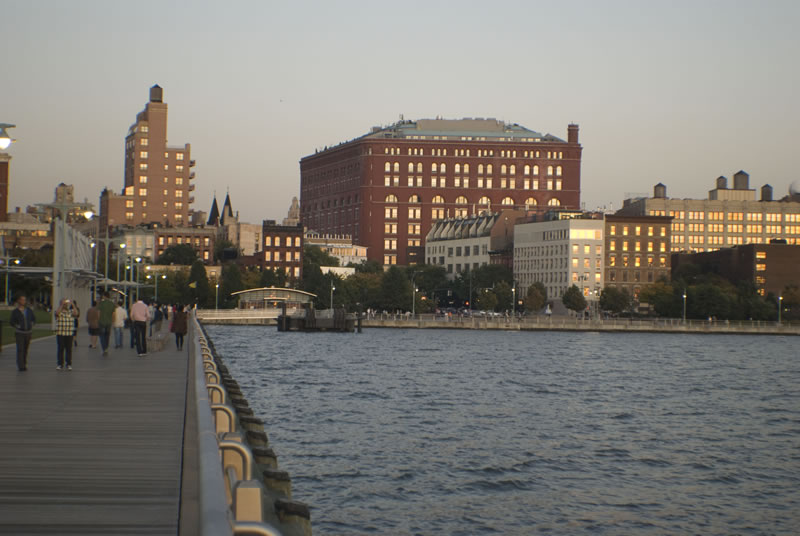 At the weekend, I love to walk along Bleecker Street into the village. When I was a kid I remember a song that Simon and Garfunkel used to sing called Bleecker Street (I think they used to live there). I never imagined then I'd ever live so close to it! I love this kind of Doo-Wop/Soul band who sing lots of classics right there on the street at weekends.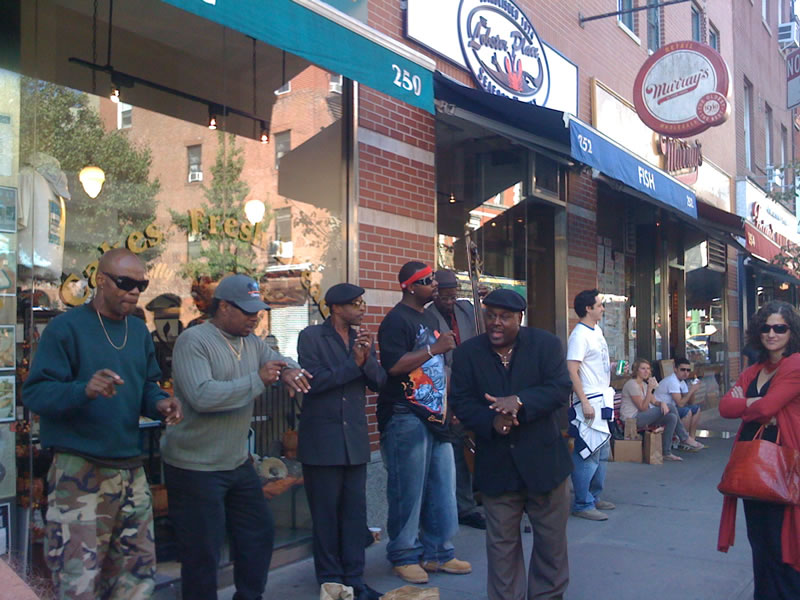 God bless my dear friend and colleague (the very talented New York artist) Julian Lesser for suggesting I should live here!