SES Chicago 2005

Another busy show. I'm so pleased that the show has been moved from McCormick Place. One of the problems with McCormick place is that the hotel is so far from the conference rooms. You can get lost just trying to find a session.

Having said that, I went to a wonderful Japanese restaurant with a crowd the other night (even though it wasn't the Japanese restaurant I was supposed to be meeting at) and ended up having a late drink in the Hilton bar when we got back.

When I left the bar, something appeared to happen to my internal navigation system (can't think what would be the cause of that ;-) and managed to get completely lost trying to find my room. At one point, I found myself standing in the dark in a huge ballroom tripping over chair after chair!

The next thing I knew, I was in the hotel's service area wandering around tripping over buckets and piles of towels. After about 20 minutes of discovering parts of the hotel which only the staff gets to see, I ended up right back at the side door of the bar I'd come out of.

It was such a harrowing experience, I had to go back in and have another glass of Merlot to give some serious thought as to how my internal sat-nav seemed to let me down so badly.

Here's a nice picture of Bill Hunt's lovely wife Motoko who was with us in the Japanese restaurant. And another of Joe Morin, taking a picture of me taking a picture of him!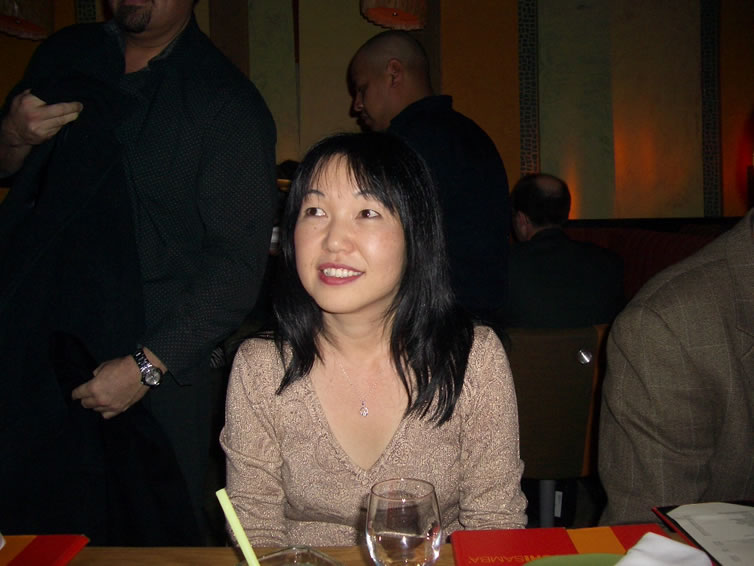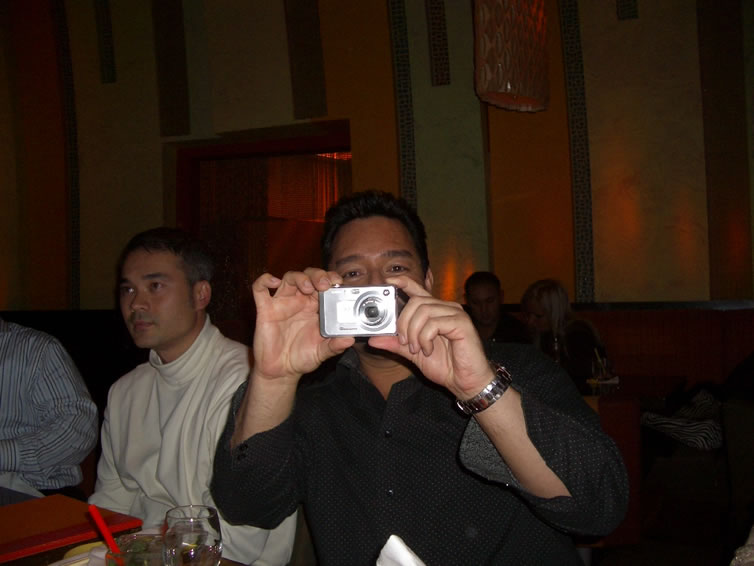 Yesterday's link-basics session was a lot of fun, as usual. It involved a sketch about safety procedures on airlines, a wooden stick and a yellow sticky. For those of you who have seen me do that one, you'll know exactly what I'm talking about... As for the rest - well you'd best just come along and see it next time SES in down your way.

I got a little help from the audience for this particular blog entry, by taking a picture of them and asking them to give me a little wave.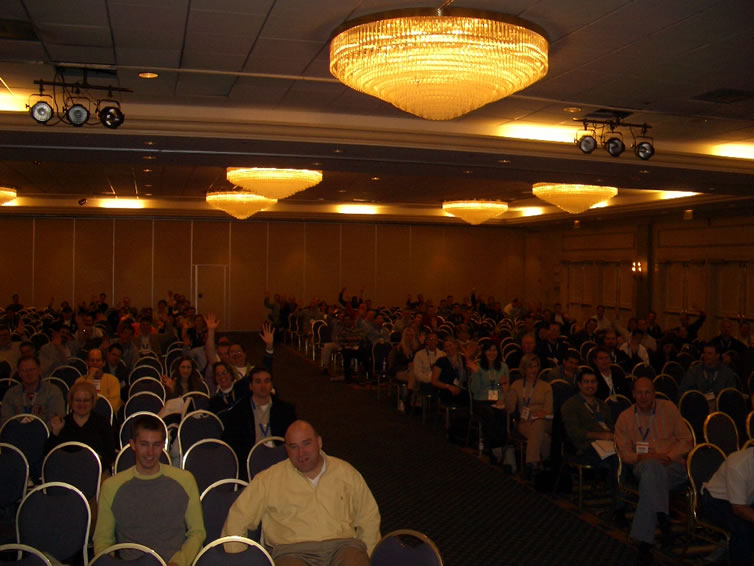 The best attended session I've seen is one which was just called "lunch". It was so popular it's being repeated at the same time every day for the rest of the show!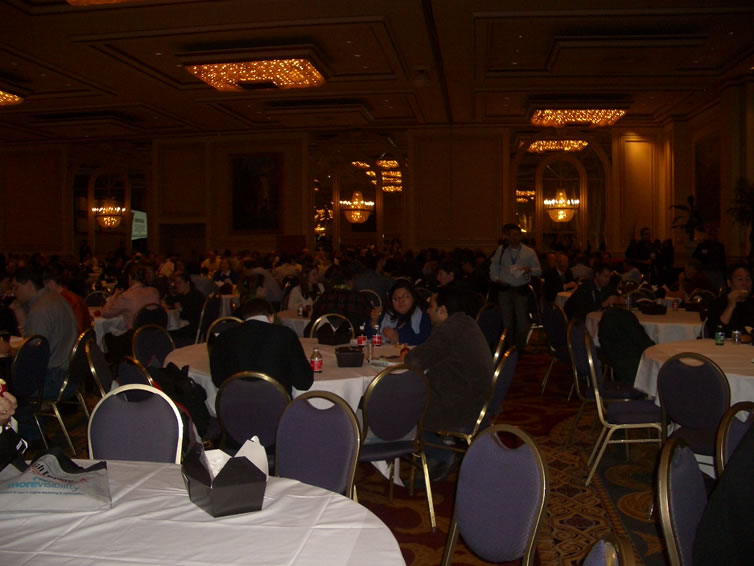 I'm attending the future of search session in a few minutes as my old buddy Fredrick Marckini, is on the panel. I've not seen Fredrick (apart from a quick bump into in New York, a few weeks back).

Things are a bit difficult for him at the moment, as I understand he's down to his last 30 million dollars. I'll pay for his drinks a little later in the bar and see if that cheers him up a bit.