And finally, Beijing.

I popped back to Beijing to catch up with the folks at Microsoft's Advanced Technology Center. This is where Jingyi heads up her team. She really is an extraordinarily clever woman. Very kindly, she invited me to join her for dinner at Beijing's most popular Peking Duck restaurant.

She ordered the most exquisite banquet and we sat and discussed... algorithms, for ages! Now that's what I call my kind of company ;-)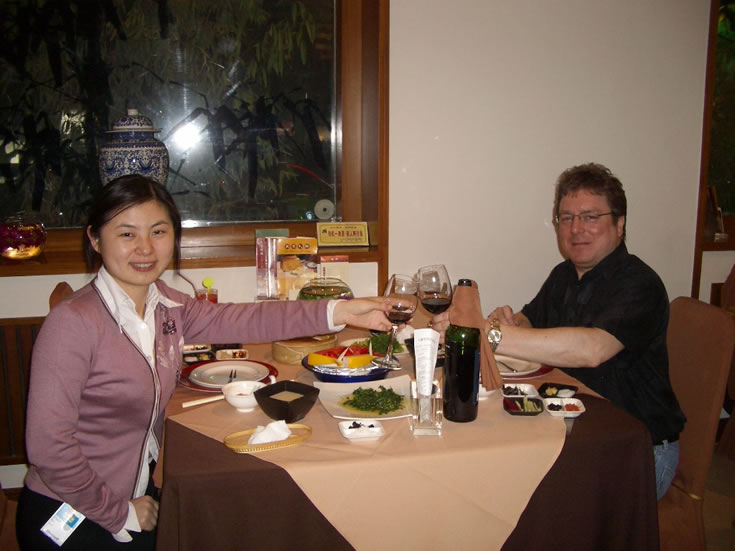 The wonderful Katia Melua sings: "There are nine million bicycles in Beijing..." It's tue. And most of them were parked outside my hotel!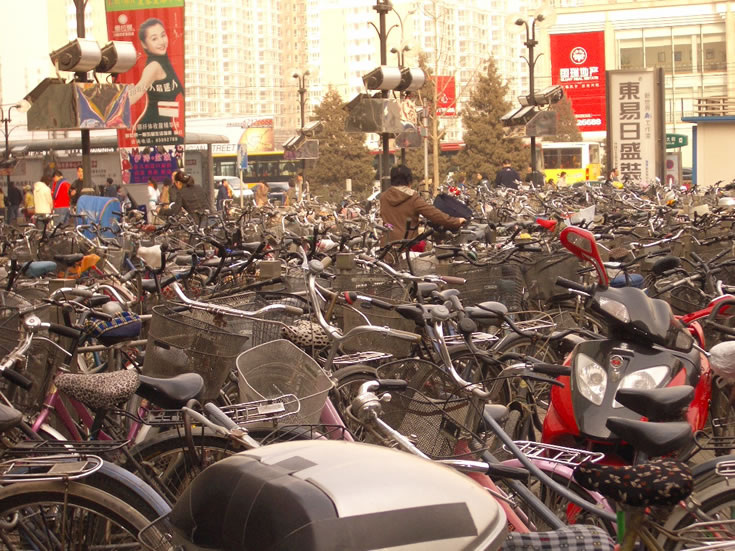 I had some spare time earlier in the day. So I took a cab out visit the Great Wall of China. I mentioned earlier that rarely do you get to be in your own pictures. But a Chinese art student I met (sketching the wall) very kindly offered to take a shot. I think she captured the moment perfectly.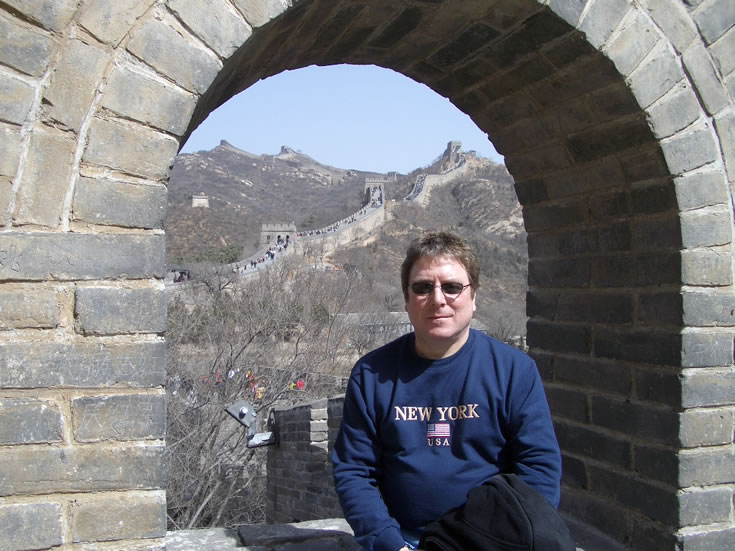 And the wall snakes its way over the mountain tops.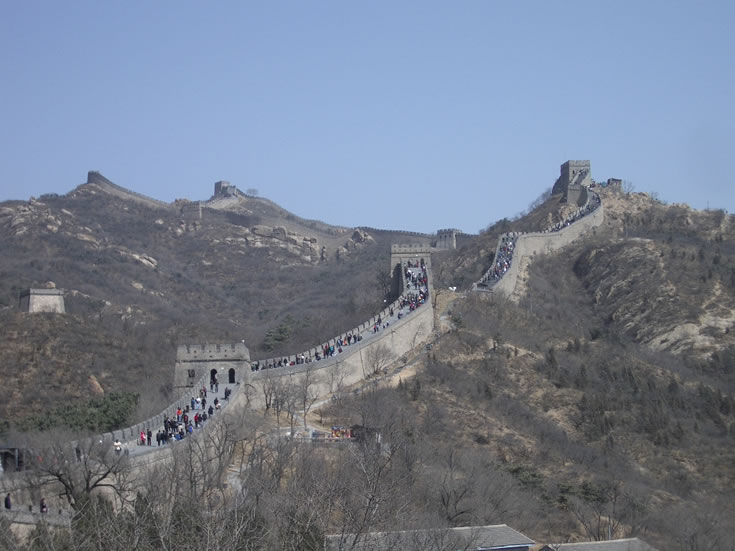 And in the same way, the tourists snake their way along the wall.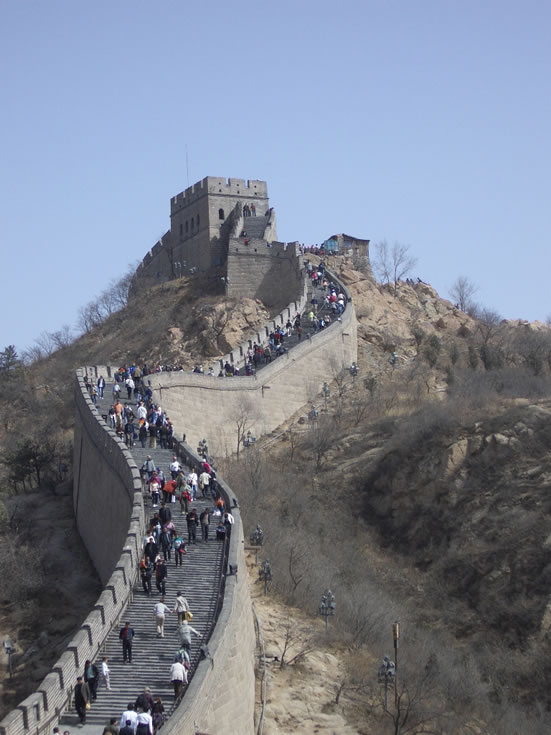 There are some odd things you see along the wall. "What do you mean, I'm on the wrong continent?"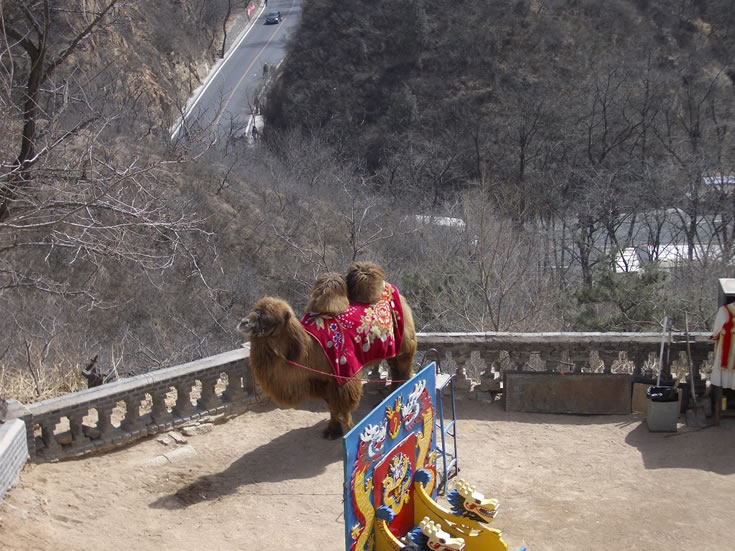 At one point, I spotted a wonderful Chinese building and my eyes lit up with delight...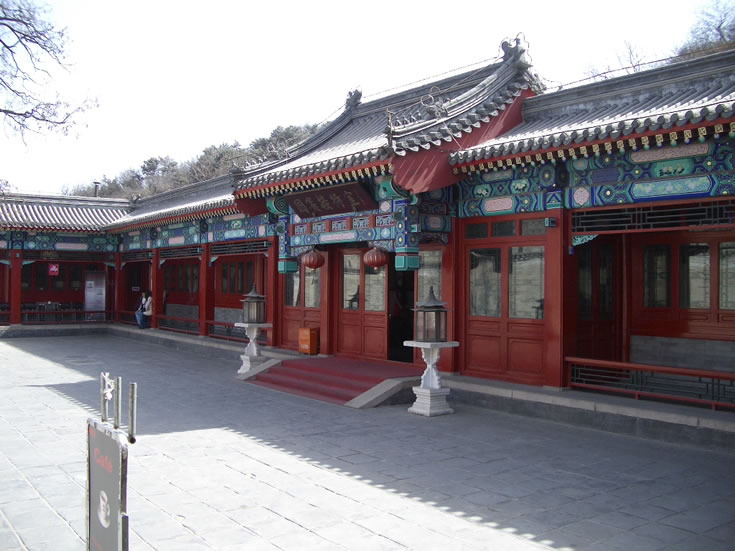 When I realized it was Chinese pub!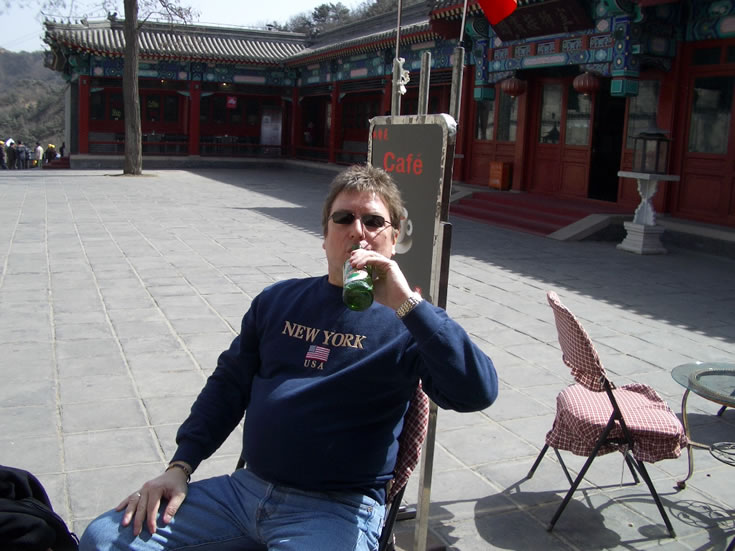 I travel all over the world. And in just about every country I'm in, you can almost guarantee that I'll bump into my friend and fellow world traveller, Bill Hunt. Just so it didn't look like he and I were in a tourist shop in Soho, London, Bill came up with a good idea to identify the location. And then he and I had a late lunch. Typical. I don't think we've ever shared any time together in our own respective countries!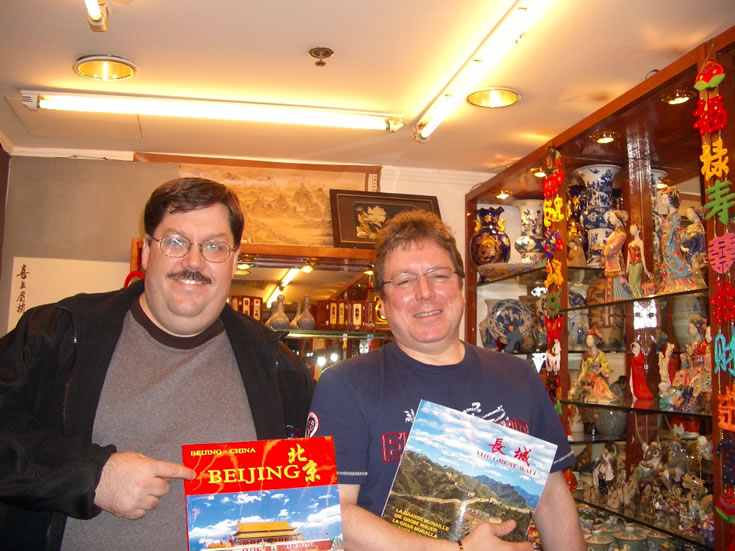 And that's China over for another time. Back again later this year.

Next week it's Munich. And that means five conferences in four weeks. Not bad going, even for my own pace.