Ad:tech - It's 10,000 !!!

Correct - ad:tech drew more than ten thousand people this time in San Francisco. It was an explosive show! Well done Sue Bratton and Warren Pickett for making it one of the most exciting events of the year, to date. Roll on Chicago, New York, Shanghai, Singapore, Sydney etc., etc.

Yes, it's Bill Hunt in the picture below. Bill appears more in my blog than I do! However, our meeting was very important, as Bill has been the keeper of the stick since the Webmaster World conference.

So "sticky" and I were reunited and all was well.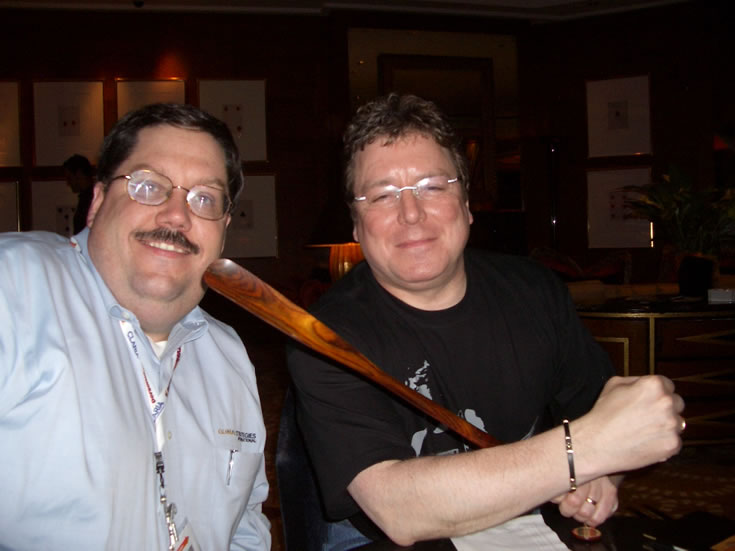 I did a one-man-one-hour session at ad:tech, this time. Sue Bratton has to put a lot of trust in you to do the one-man show thing. And it was such a great audience. My pal, the one-and-only Kevin Ryan did the introduction and off it went. Feedback from the audience was fantastic because I played some exclusive audio clips from the interview I did with Matt Cutts at Google. Annnnnnd, here's the audience!