Hong Kong Vs San Francisco.

I have a major new love affair going on in my life. I have fallen in love with the city of Hong Kong. Perhaps one of the most eclectic mixes of people and most vibrant cities on the planet.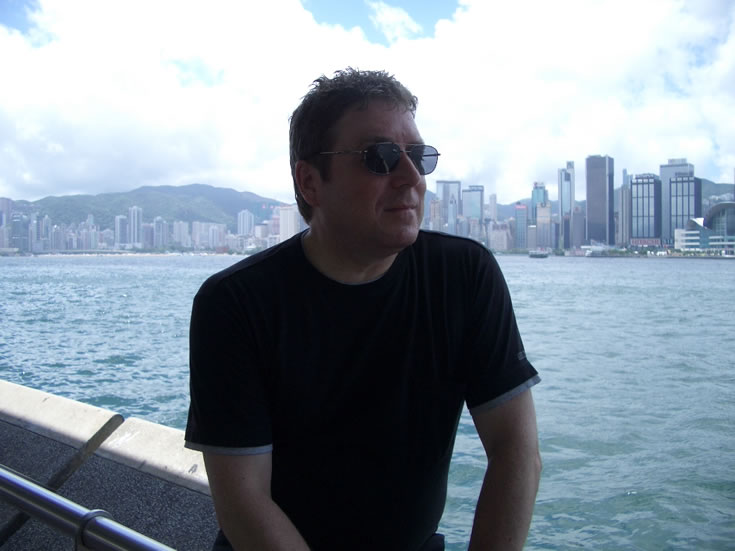 I don't wish to be unfaithful to San Francisco, which has long been my favourite place to hang. But Hong Kong is an oriental enticer which has seduced people from all parts of the globe to go and live there. And I simply adore it!

We came to Hong Kong this time via head office in Raleigh and a trip into Asheville, NC. My partner Jim Banks and I were on a global business trip which would have us visiting the US, Hong Kong, China and in Jim's case also Mumbai, India. At the Mumbai point, I would peel off and head to Los Angeles and then on to Miami for SES Latino.

After a gruelling 15 hour flight from New York to Hong Kong, we checked into the wonderful Renaissance Hotel. The view from my window was a joy to behold!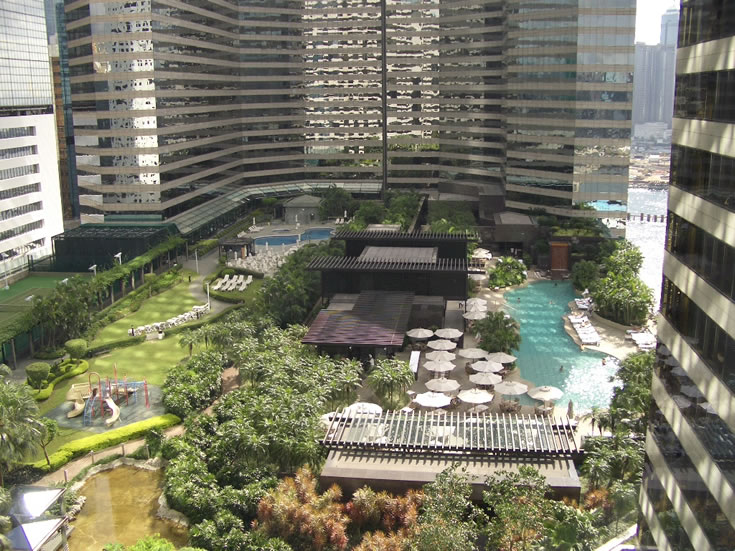 After being locked in a plane for so many hours, the call of the pool was loud. This is a wonderful complex with Renaissance and Grand Hyatt sharing the 12th floor plaza. It truly is an oasis in the sky. Way above the noisy Hong Kong streets.

Of course, on the Saturday I was all decked out ready for England's glorious defeat of Portugal... er... yeah... next!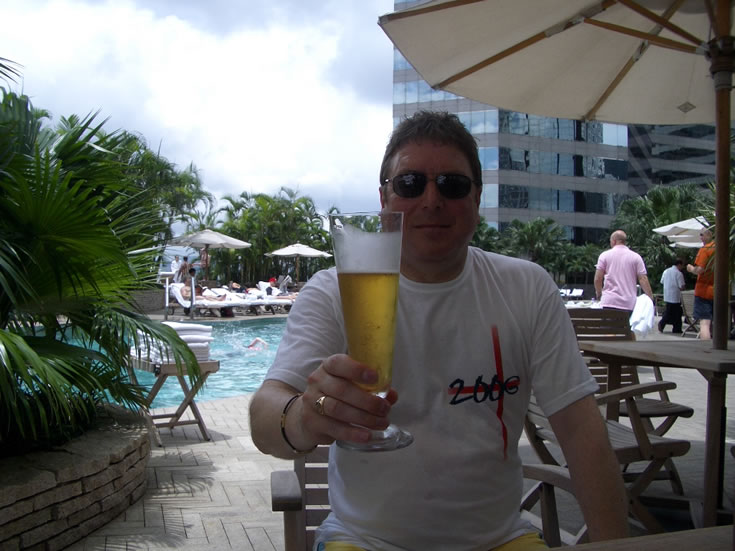 Fortunately, my patron saint, Saint Miguel, from Majorca, was very present in Hong Kong!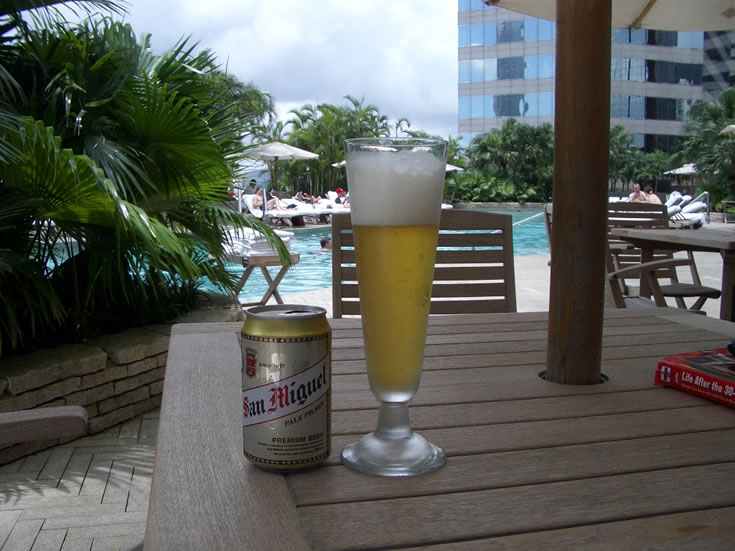 It was so funny when it started to pour down at the pool. I mean within seconds the heavens just opened and down it came. And then, wait for this the waiters came dashing out with umbrellas! People wearing bathing costumes ready for a swim, standing in the rain with umbrellas. Is there something wrong with this picture :-)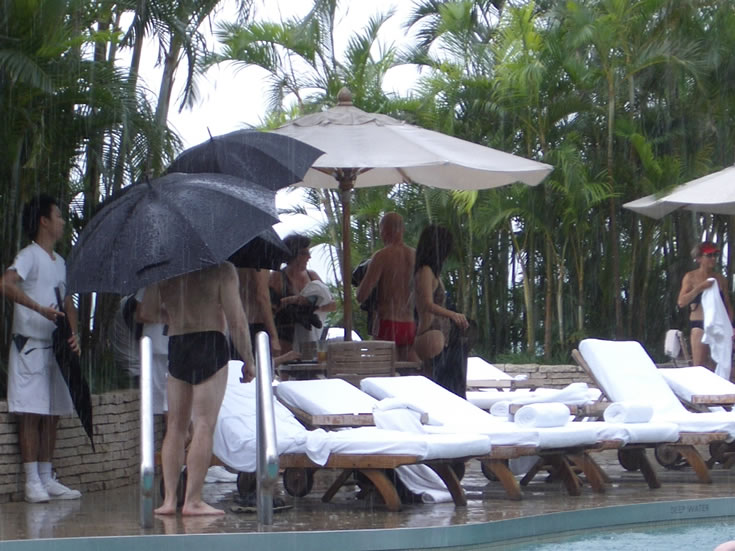 In Hong Kong, much as China, they love a parade. And the first weekend I was there on this trip (last weekend) it was the 9th anniversary of the handing over of Hong Kong from the British to the Chinese. Definitely a time to get your dragon costume out!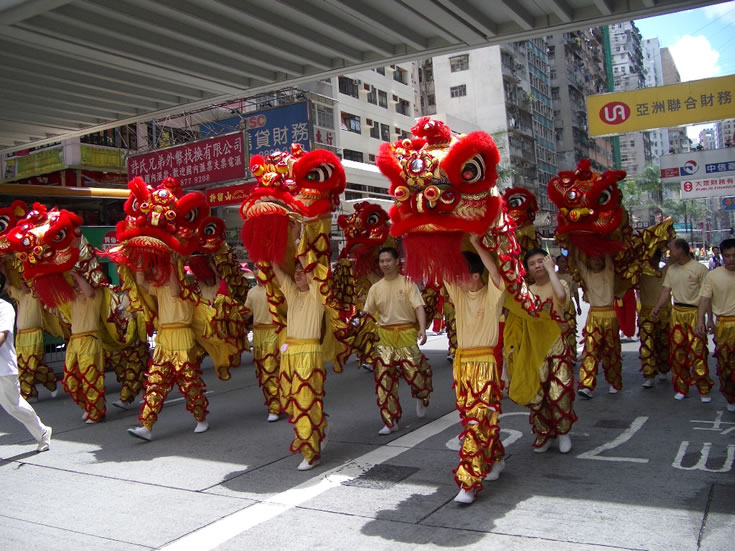 I took the famous Star ferry over to the Kowloon side and took a few shots. Here's a nice one of the Star ferry going in the opposite direction.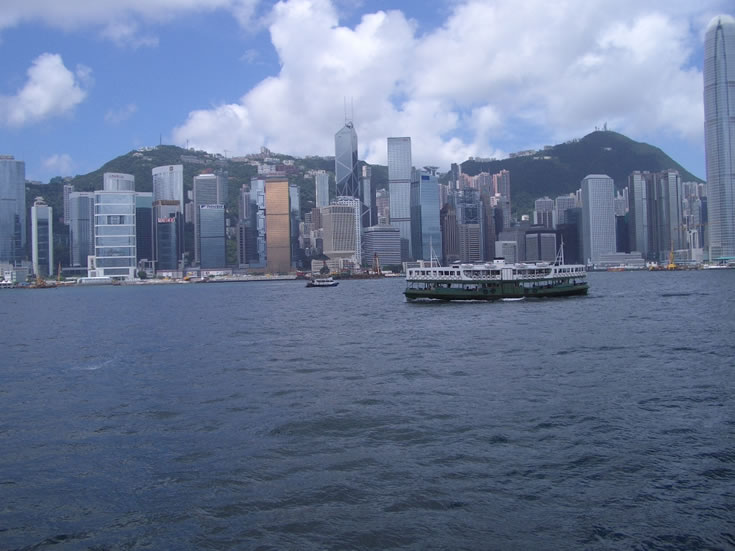 This is a shot of the convention center in Hong Kong from Kowloon.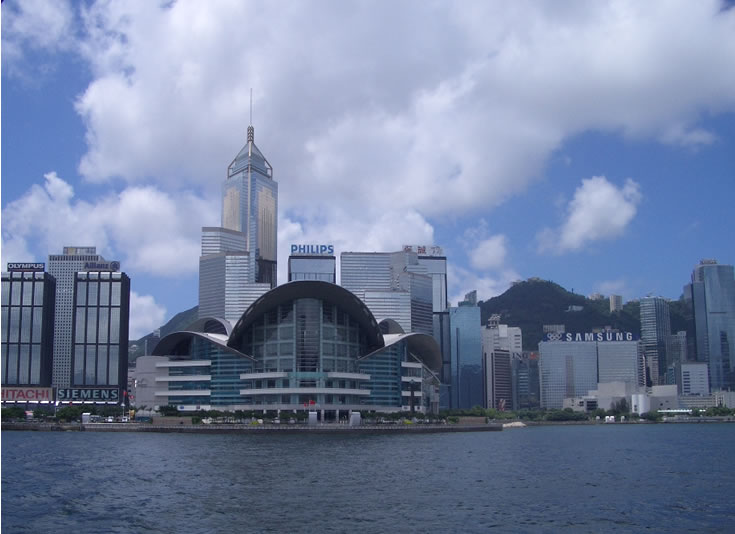 And I love this shot of our office building, just behind IFC2, the tallest building in the land!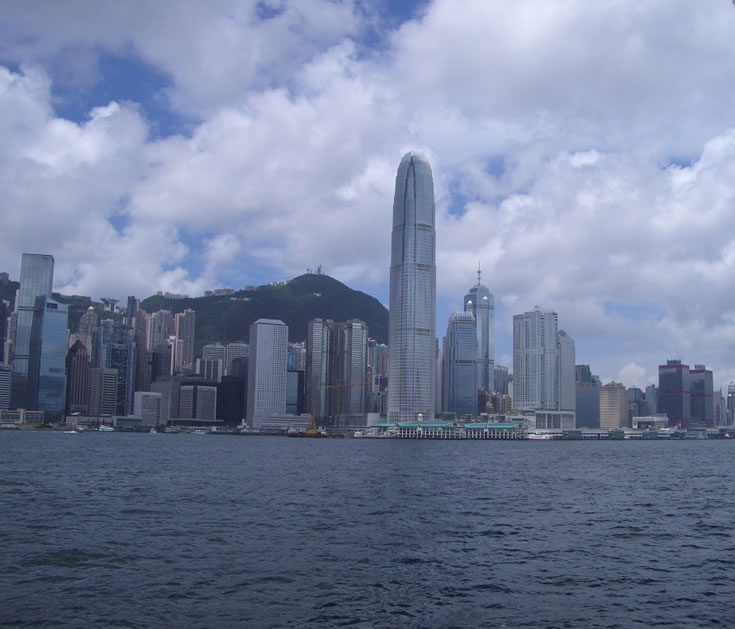 And the big news is?

Jim and I flew to Xiamen again to meet with Inway NI. We agreed upon a letter of intent to start a joint venture with Inway's company, the fastest growing internet marketing company in China.

We visited their Xiamen corporate headquarters and then popped the cork of my favourite shampoo to celebrate. This a really big deal.

Here you can see Jim Banks, myself, my dear friend Inway and his associates RQ and John. Inway is also the JV partner with SES in China. He's a very smart guy ;-)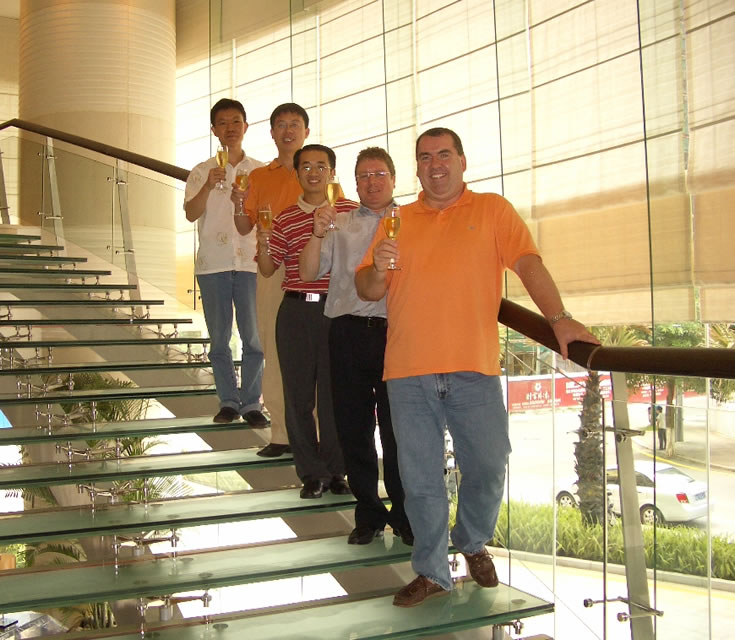 And that's it for now. I'm on board a 747 heading for Los Angeles and then on to Miami for SES Latino.