Tony Bennett, the Queen and William Wallace.

Earlier this year (February, I think) I spotted that the legendary singer, Tony Bennett was playing Glasgow. Now, Tony doesn't know this, but he's been a breakfast guest of mine on many Sunday mornings in my living room while I read the Sunday paper. Fresh coffee, orange juice (up until recently, the odd slice of bacon) and Tony Bennett. Or some Sundays, Dino or even ole blue eyes himself. Sunday mornings are usually polite jazz or cool jazz, for me.

Now, Bennett is in his eighties. And I kind of figured, this may be his last tour (not wishing anything bad at all, just he's getting on a bit). Anyway, he came on stage at the concert hall in Glasgow and blew the roof off the place. And when he sang It's A Good Life, everyone in the building sang it with him - me included.

But wait for this. At 81 years old, he asked the sound engineer to switch off all the microphones. And then, just totally naked voice, Tony Bennett sang a note prefect version of Fly Me To The Moon. I'd like to see someone current try that!

So, as I was in Scotland. And living so close to Scotland, it's very close to my heart, I decided my wife and I should hit the highlands. At first, the idea was to head for Loch Ness. My youngest son, Joe asked me if I was going looking for the monster. But I told him no, I'm taking her with me :-)

Anyway, Loch Ness never happened. Because as it was a long drive, I looked for a nice hotel between Glasgow and Loch Ness and found the Dalmunzie Hotel. And yes, there is a heaven after all.

I stay I lots of hotels. But few could beat this one. Set in a huge estate of its own (complete with golf course) Dalmunzie is a 200 year old mansion. And it's superb. So I took the "lairds" (that's Lord in England) room (that's a suite, actually). Wow!

Now this is not cheap at about 500 bucks a night. But, I guarantee it's worth every penny.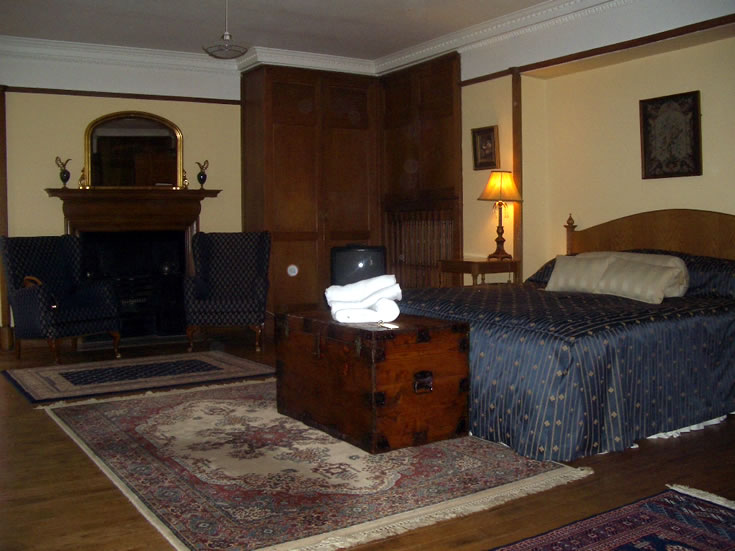 And, it being another day, another country, I thought a window shot was in order.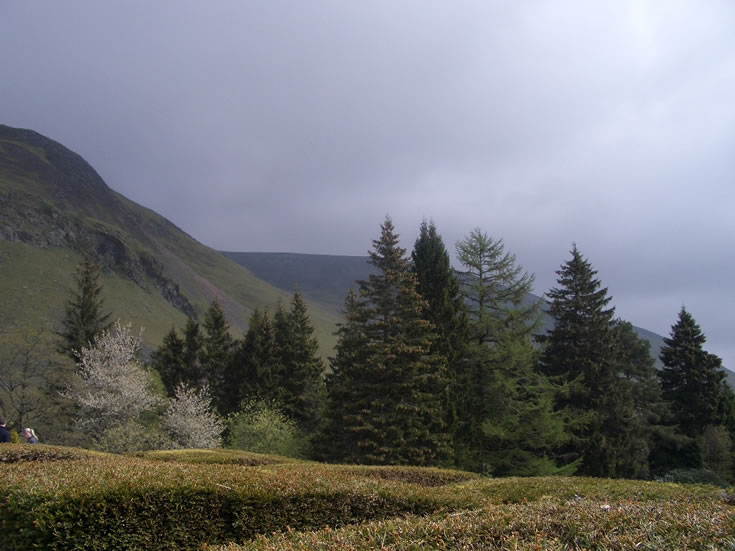 Of course, I realized that, at Glenshee (the skiing resort where the hotel is), we were virtually next door to the Queen. Well, her highland castle, that is. And so we hit the highland roads. And in the highlands... you really can own the road!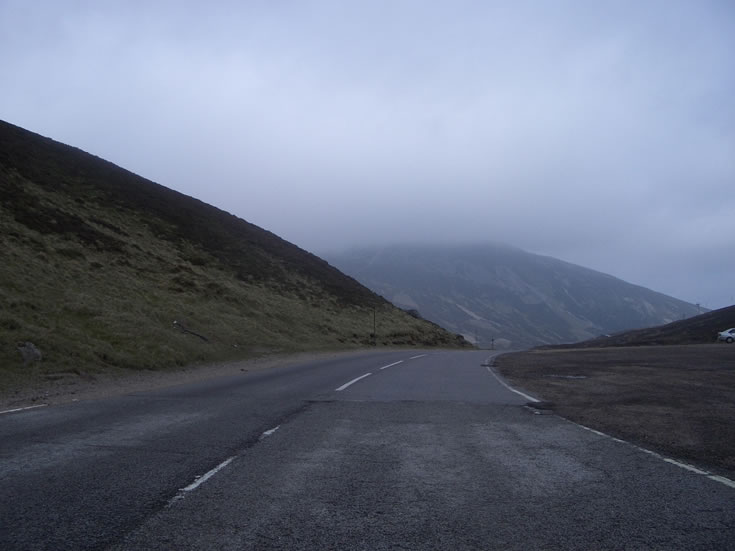 And so, there we were at the gate to Balmoral Castle on a beautiful sunny day. So quite why the fuck I look so miserable, I'll never know. Maybe I just always look miserable and haven't noticed over the past fifty years or so :-)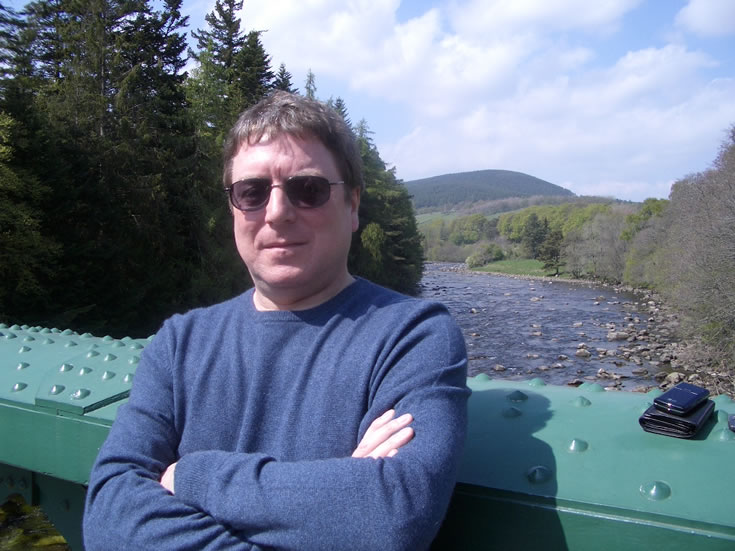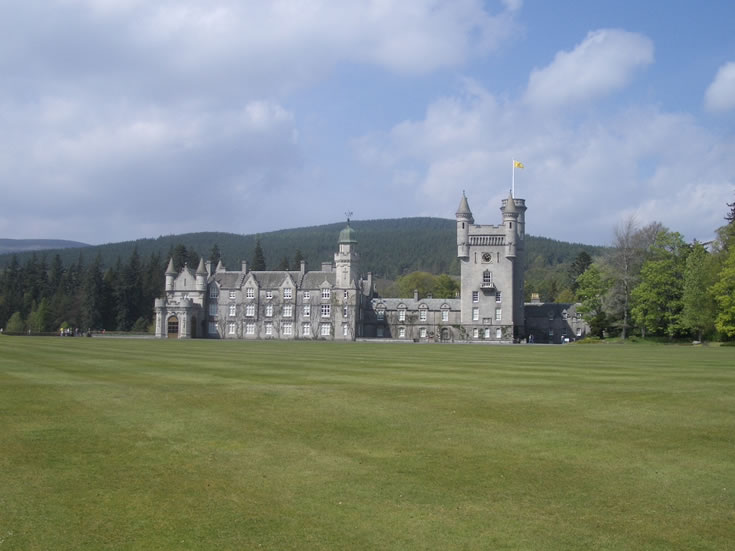 I did manage to get such a wonderful pic of Tatiana, under a tree on the front lawn of Balmoral. We sat there together for a while as it was just so peaceful and relaxing.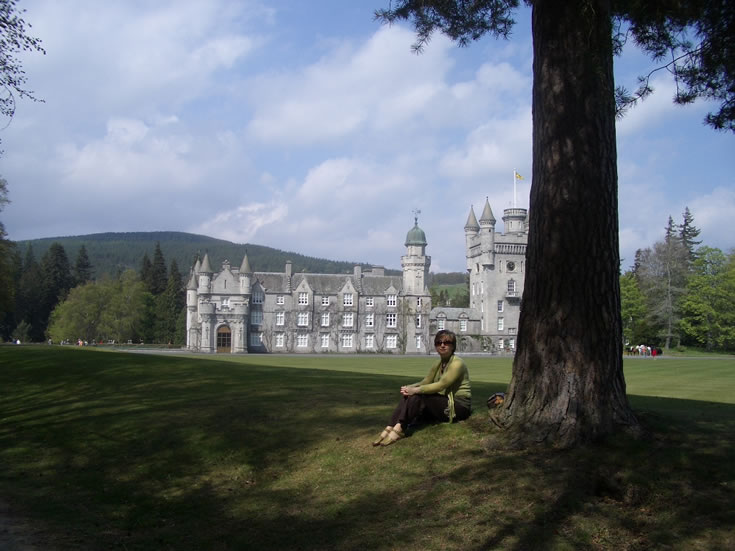 But my most favourite pic I took standing in the river Dee, just behind the castle in the Queen's back yard. Somehow, it just captured the moment. And at this time is the wallpaper on my desktop.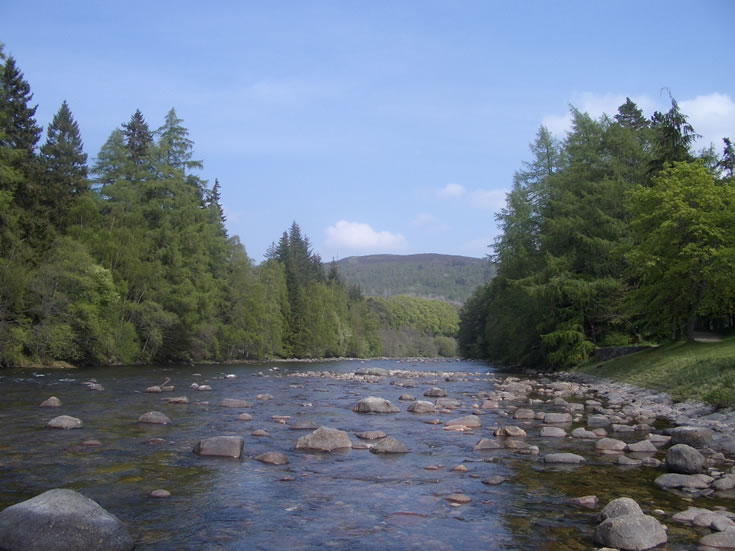 When we got back to the hotel, I spotted a nice paining of Dalmunzie in the library. So I took a shot of it.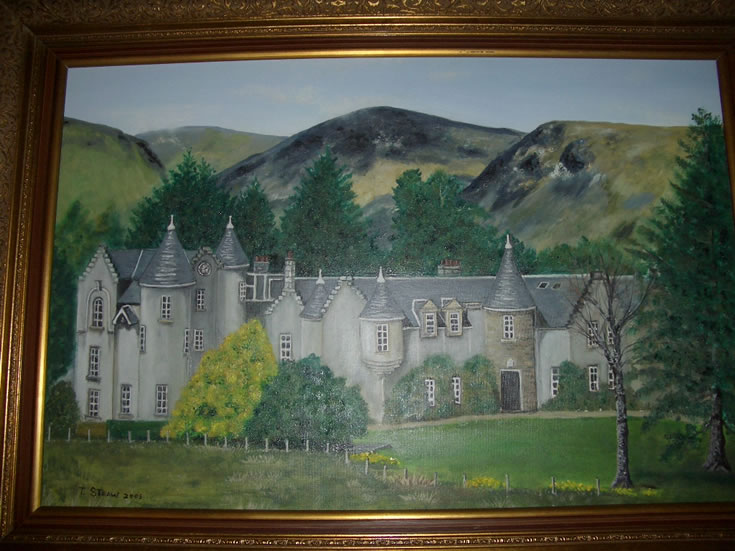 On the way back south to Newcastle, T and I decided to stop in Stirling. The famous battle place of William (Braveheart) Wallace. It's not a big (or pretty, for that matter) place. But there is a a national monument to Wallace.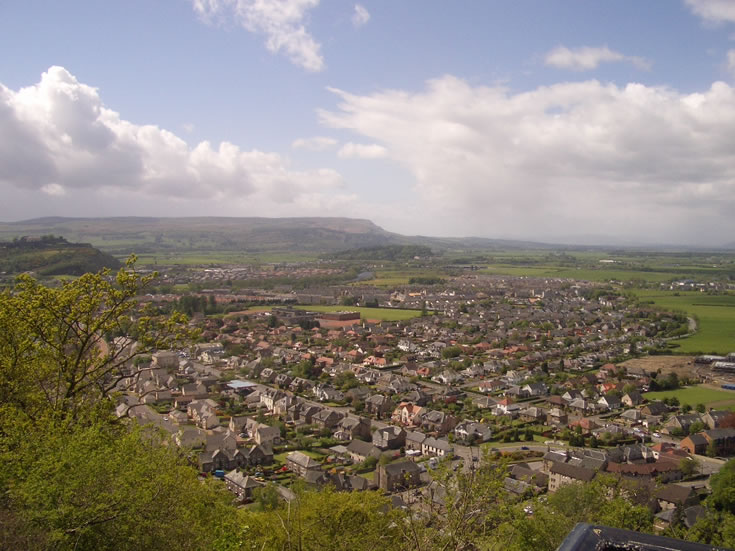 Having said that. When you visit the monument (a very steep walk to the top) you'll find that the Wallace statue is half way up the outside of the monument! And he looked nowt like Mel Gibson!