Chicago, Chicago...

Backwards blogging, or retro blogging, whatever it is I do...

I met my dear friend Amanda Watlngton at ad:tech, Chicago last week. She's a blogging expert (no, that's not using bad language :-) and I asked her if I could be considered a blogger. Most people blog two or three times a day. Bl Ochman who's very much a "queen of the blogging scene" mentioned in a great presentation she did in London, that you should blog two or three times a day and keep it short and concise (that's not a quote, by the way, it's from memory).

Anyway, I do lots of very long posts which are all rear view mirror type and put my pics in there with them. I think maybe I'm more of an almanac with pictures and no astronomical data. OK, OK, I agree, if you strip that down, I could just be a very dated, erratic and crap blog!

However, it's only a personal blog, so I guess as long as my Mom knows where I am, or been (which is the main reason for the blog) it's doing its job.

Declaration of true love: I love Susan Bratton. Fortunately, I love her husband Tim, also. In fact, I was really pleased when I read "The long tail" that Rhapsody was used as an example, as Tim was very much a part of that (he's a clever inventor type -- who looks like he's not old enough to shave yet -- I hate him -- no, I do love him ;-)

And the point is, Mike...

Forget ad:tech (that was great as ever) but it was Sue's birthday too!!!

So, Tim arranged for a little soiree followed by a limo and a night of debauchery... OK, let's calm that down and make it a party...

Where did we go?

Okay, Tim arranged a private room at the ad:tech venue so that a small group of personal friends could get together. These people are so important, I can show you them, but I can't name them :-) We're talking seriously, seriously important people in the industry, even if they are a little deranged (I sneaked in through the bathroom window, of course).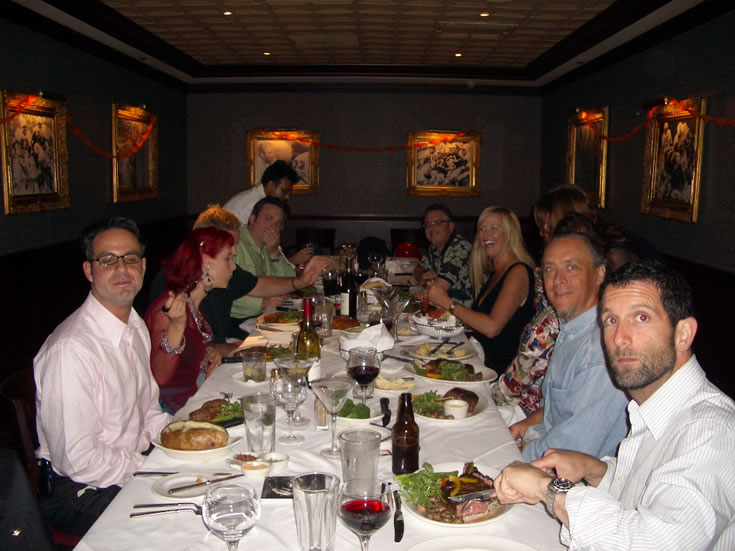 Suz had a dinner that you'd be proud of. I had to take a picture. Surf and turf prepared for the sermon on the mount...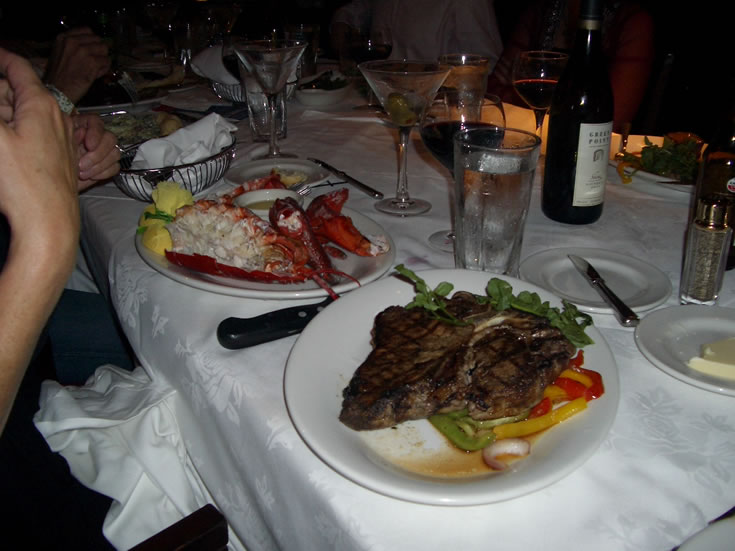 Here's Sue opening a present or two...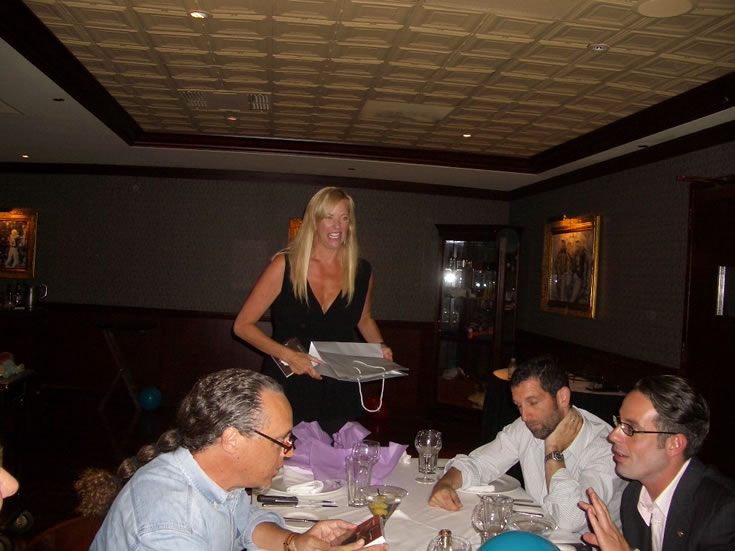 Then we all stepped into the limo of love... and hit the town...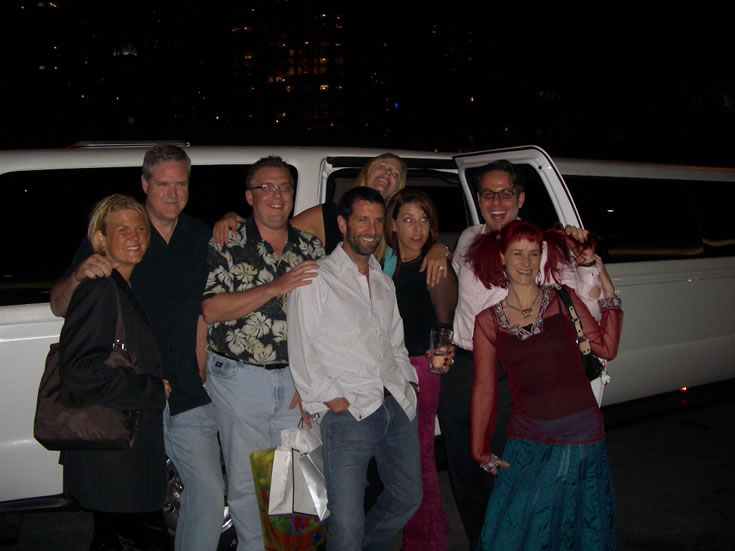 First place went to was Buddy Guy's. And wait for this... The celebrated blues axe man was actually sitting at his own bar. Puuuurrrrfect for a pic of online marketing legend, meets blues legend!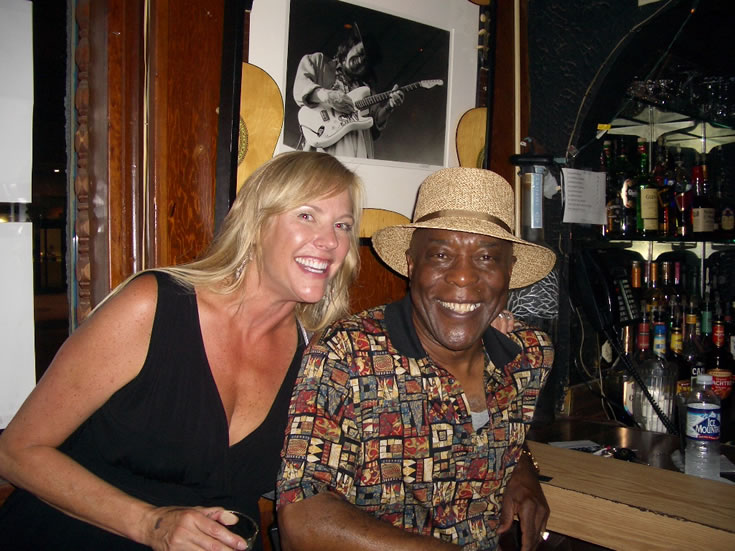 And so we moved on to Zentra for a little hip-hop. Cocktail is a gay bar. I discovered this when I enterd and saw a muscle-bound type guy dancing around naked with a very large fake penis attached to him. I saw many interesting things out of the window of that bar.

Funky Buddha was followed by Sonotheque and then I helped finish the night at Leg Room (a nice late lounge bar) with a couple of bottles of shampoo.

What a great night. What a great couple. What great friends. Loved it.