The big New York/SES Toronto road trip.

So I've been harping on at my buddy Kevin Ryan, for little short of a lifetime, to get this new vehicle of his out of the garage and give me a tour somewhere. Living in New York, I don't have a car (it's sitting in the UK with a flat battery and flat tires by now, I guess). I get around OK on the subway and by taxi same as most New Yorkers.

I was kind of hoping we could do a Sunday afternoon around New Jersey and visit some places I've seen on The Sopranos. But, if you know Kevin at all, you'll know he never does anything by half. So the big day arrived.

Instead of flying up to Toronto together for SES... We'll drive he says!

Excuse me Kevin, but isn't that like a ten hour drive or something? Sure, he says. Ten hours of big fun!

In fact, the trip took the whole weekend getting there. Kevin's folks live upstate at Finger Lakes. It was father's day the coming Sunday so he could do brunch with his dad.

But more to the point, specifically for me, they make wine upstate New York... Lots of it.

An so, we hit the road, early Saturday morning. On the way up we stopped only once to fill up... On something called Pudgie Burgers! If my diet wasn't specifically geared towards an early heart attack, it surely was now. I could feel my arteries filling up with pudginess each mouthful. At one point in his varied career, Kevin worked part time at Pudgies. And after we finished burgers the size of our respective heads, he told me a total gross-out story about what he used to get up to making the famous Pudgie Burger.

Donnt ask!

We did actually have to make one emergency stop. I couldn't resist this shot.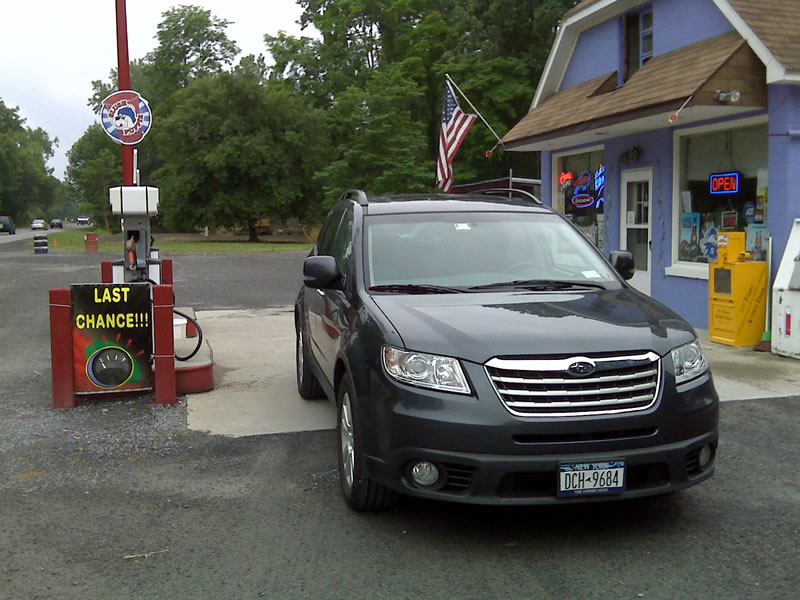 Last chance for what?

Gas?

Wine?

A shag?

All of the above?

Our next emergency stop was essential. The Herman J Weimer vineyard to stock up on his delicious (and famous) Riesling.

There's only one word for the Finger Lakes area: Beautiful.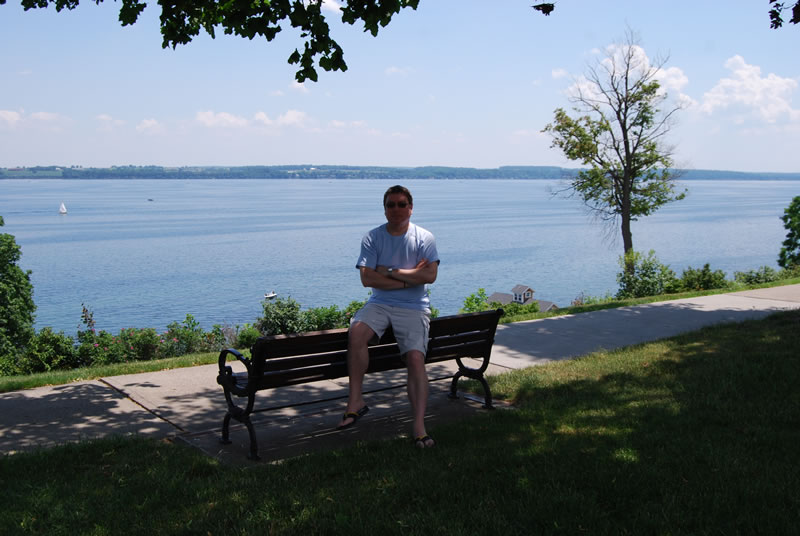 And what else would you do at the lakes, other than sail a boat.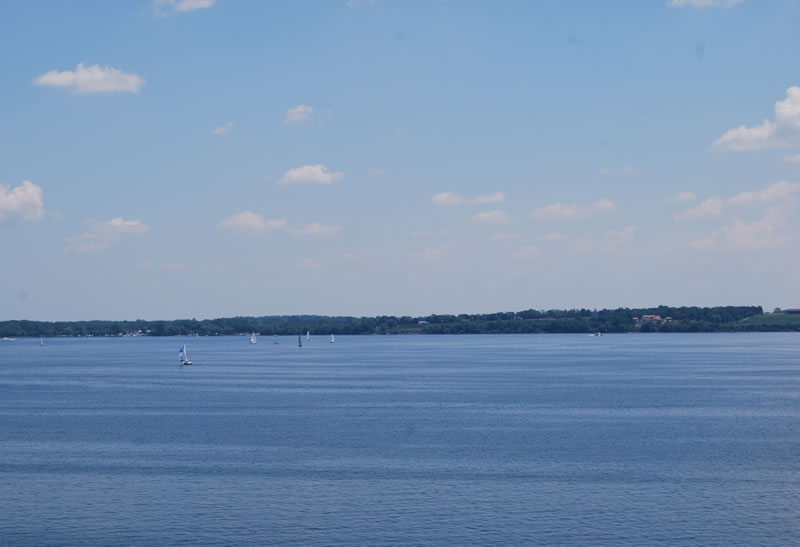 And in keeping with his usual style, Kevin had picked out a great place for us to stay overnight. Geneva on the Lake.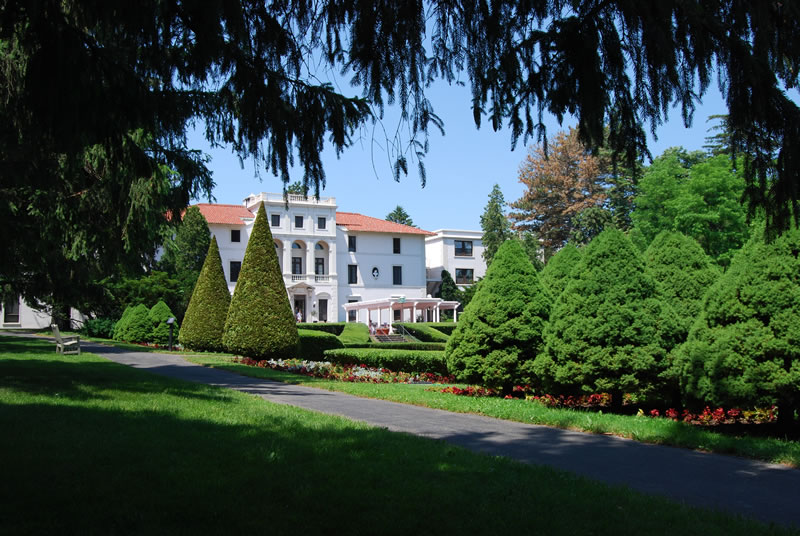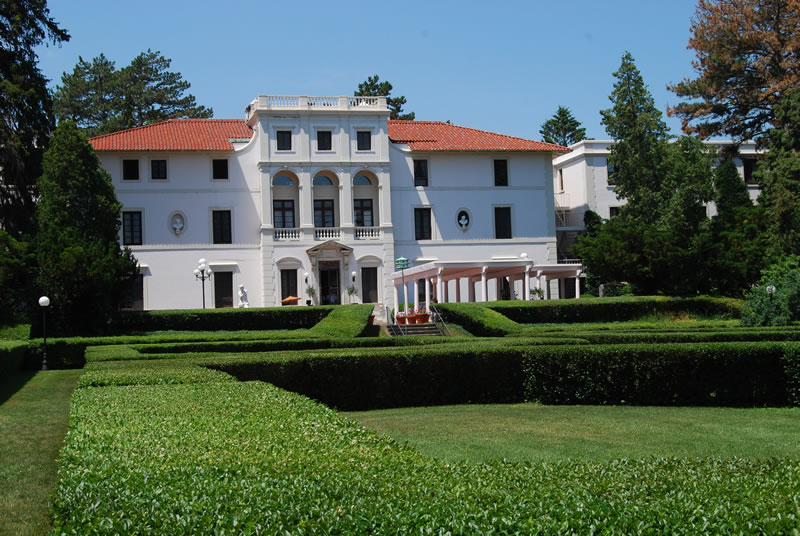 This is a beautiful resort sitting right on Seneca Lake.I found out later, from Kevin's mom that, it used to be a monastery at one time. And when I discovered this beautifully serene corner of the gardens, it seemed fairly apparent.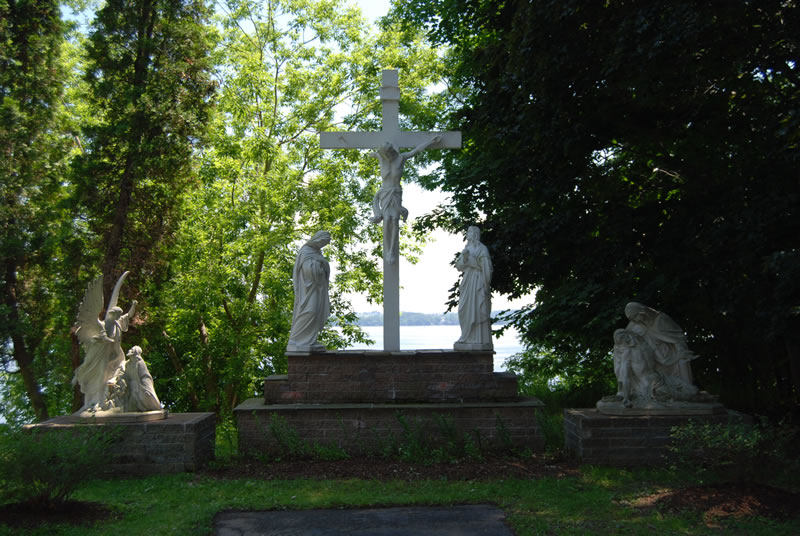 Kevin's folks were attending a family and friends get together along with Kevin's brother, Frank and his family. It was such a wonderful laid back family affair with plenty of cold beer, hot dogs and burgers. Just the tonic I need as I miss my family get-togethers back in the UK very much. So, I was adopted as a member of the family for the weekend!

I was made to feel very much at home. So thanks so much you guys for having me over.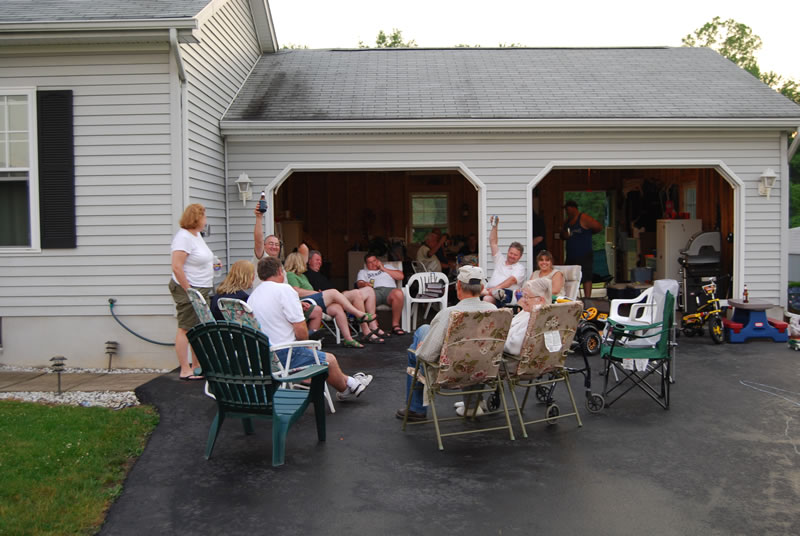 Sunday was father's day. I got two texts from my kids (one forgot - you know who you are!!!) and Kevin had his mom and pop come join him for brunch at Geneva on the Lake. And he kindly invited me too. What a wonderful family brunch that was.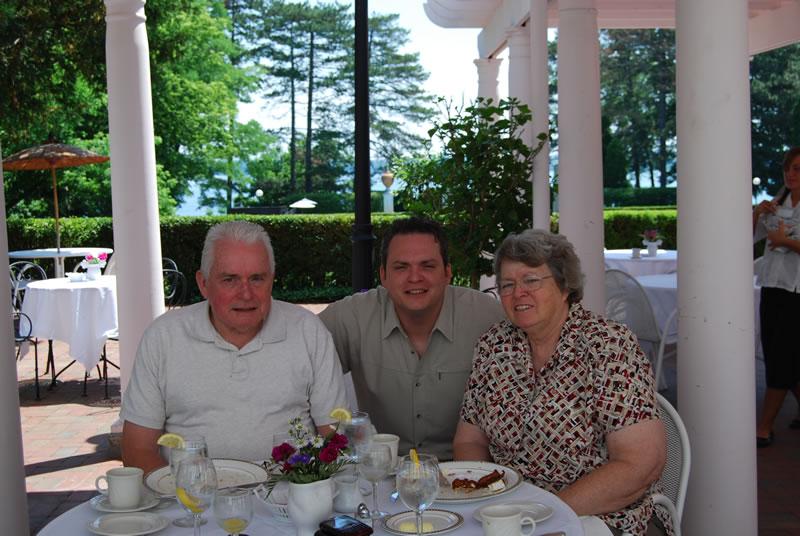 Kevin's parents are absolutely delightful folks. And I couldn't have been more happy than when, Kevin's mom gave me a huge hug just as we were leaving and invited me to come back and stay again (I was also instructed to get Kevin's ass up there more often too, of course :-)

After we crossed the border into Canada, we decided to visit Niagara on the Lake as Kevin had never been there before. It being the place which boasts the oldest pub in North America... I had!

This is a beautiful little town which has been voted prettiest in Canada on more than one occasion.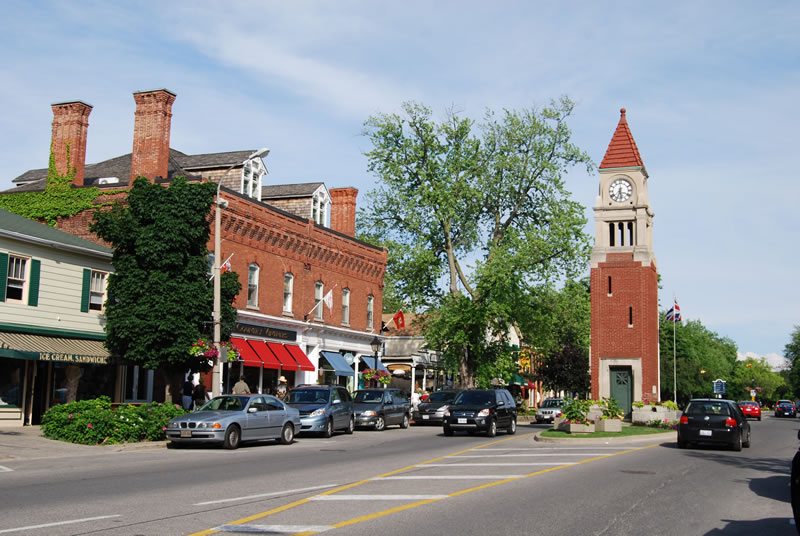 And so, we had lunch and local beer at the Angel Inn.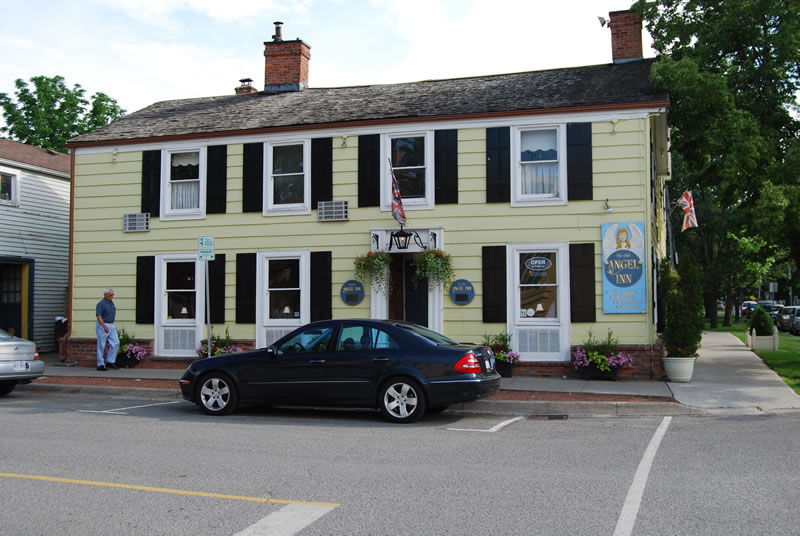 Sunday night we arrived in Toronto and met with Andrew Goodman (SES, Toronto, Co-chair) for dinner. And Monday night was the traditional pre-show dinner. Incisive Managing Director, Gary Lynch, myself, Kevin, Matt McGowan, Frank Fazio, Richard Zwicky and a bunch of others piled into my favourite little Italian eatery in Toronto. The Kit Kat.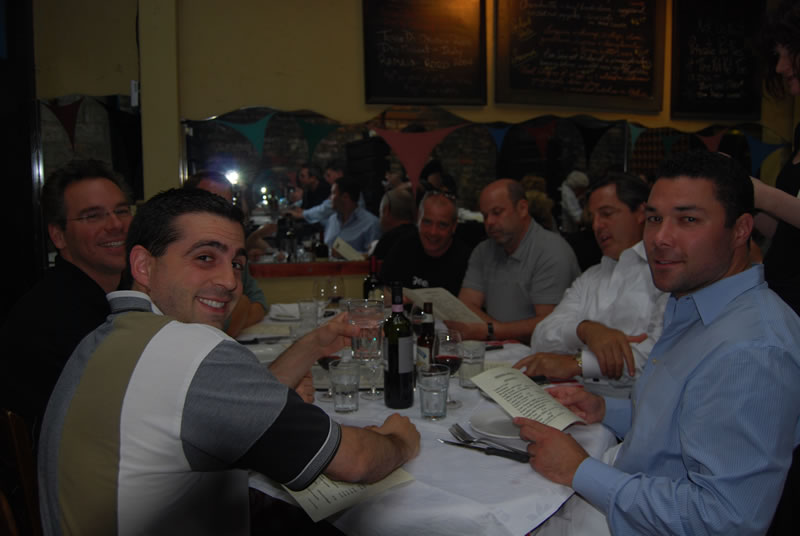 The show started Tuesday with another extremely informative and entertaining keynote by another favortie Canadian buddy of mine, Fredrick Marckini. He really is a first class public speaker.


There were the usual shenanigans and parties. And the usual pic of me taking a pic of Li Evans taking a pic of me (with my number one Guinness drinking buddy Motoko Hunt in the background).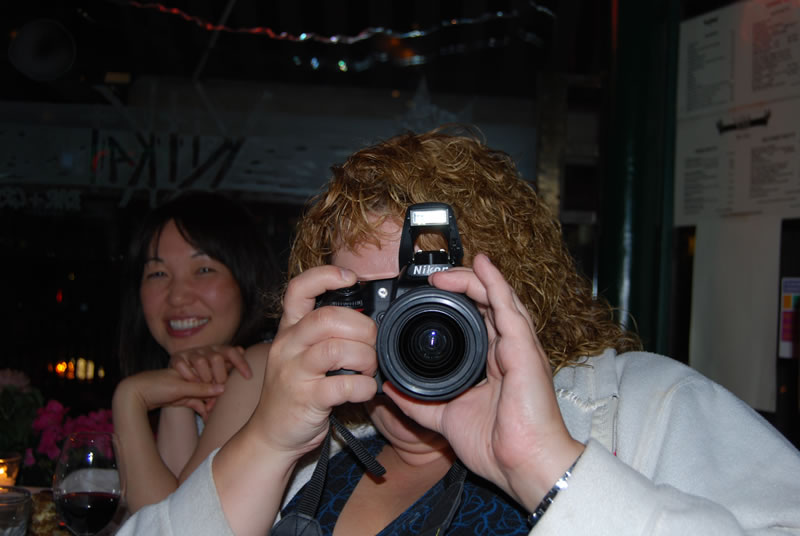 And yes, my usual pic of the audience at my sessions.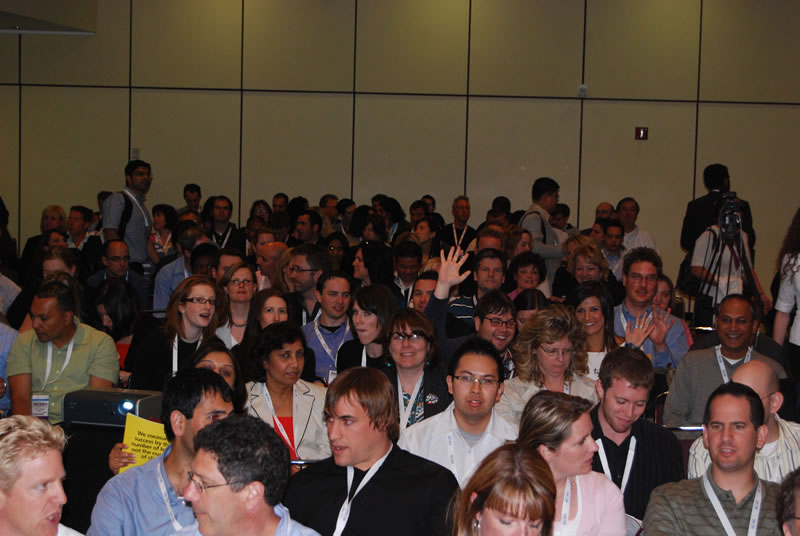 After an excellent show (well done Andrew and team) Kevin and I made an early start for home. On the way, we both became aware that neither of us had ever been to Buffalo before. I did a quick check online and discovered that Buffalo really does have the restaurant where buffalo wings were invented. The Anchor Inn.

It had to be done!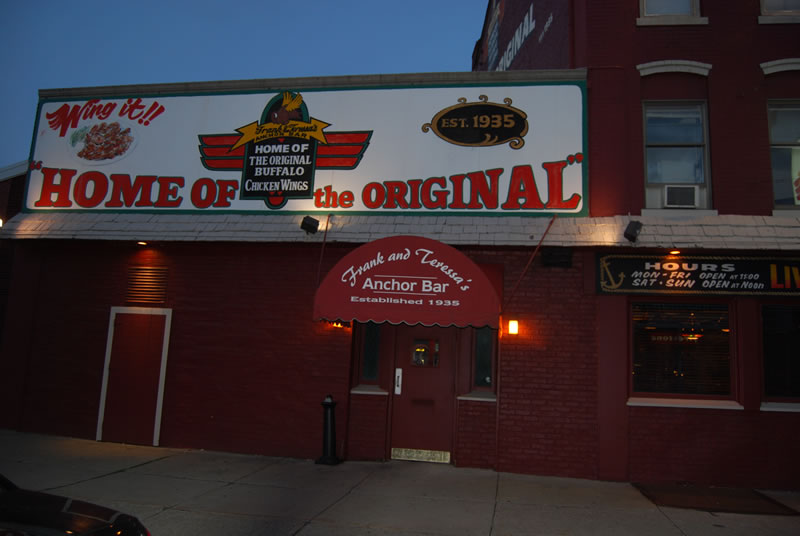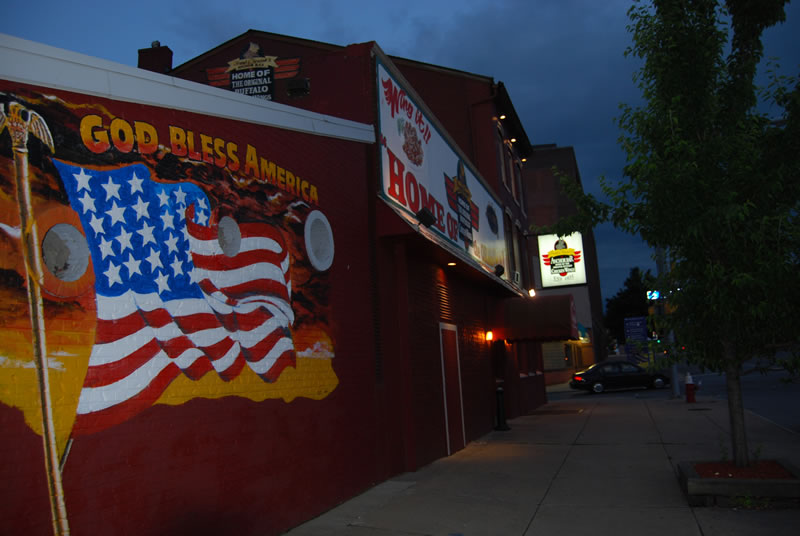 And God bless Teressa Belissimo for inventing the wings that have had people all over the world asking the question: "Why are they called Buffalo wings?"

Although I have to say - 20 on a plate as the smallest dish may be a little too much Buffalo and wing!

So, rite of passage and all that, Kevin and I entered the Anchor Inn where we were seated and Kevin...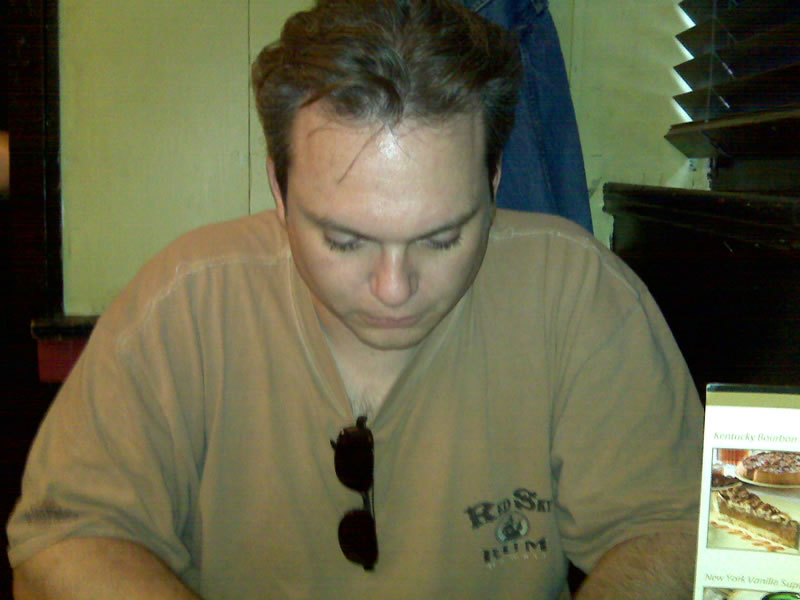 Twittered!

Next stop, the Turning Stone casino and resort for a quiet stay over.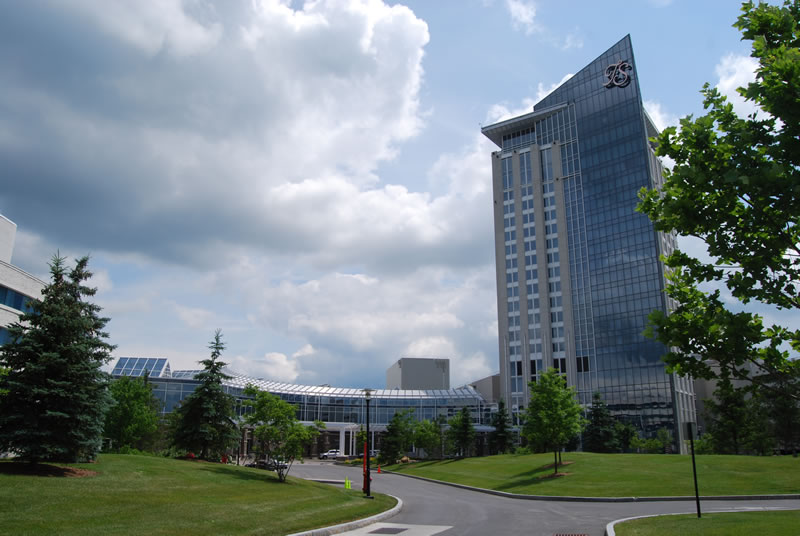 This is based on an Indian reservation and is HUGE!

Strange thing is... It doesn't sell alcohol. Remember I mentioned how we stocked up earlier in the trip with that lovely upstate Riesling? Well that's the reason nobody received there gifts when I got back.

Of course, it was a long trip and we had some big, big laughs along the way. But I think we'll just leave this as the edited version. And next time you meet with Kevin and I... Buy us lots of alcohol and we may tell you the unabridged version (as Kevin's mom and my own read this blog. It's best kept out :-)